August 10, 2018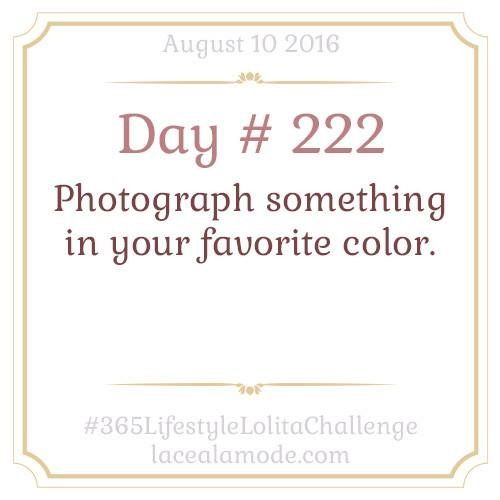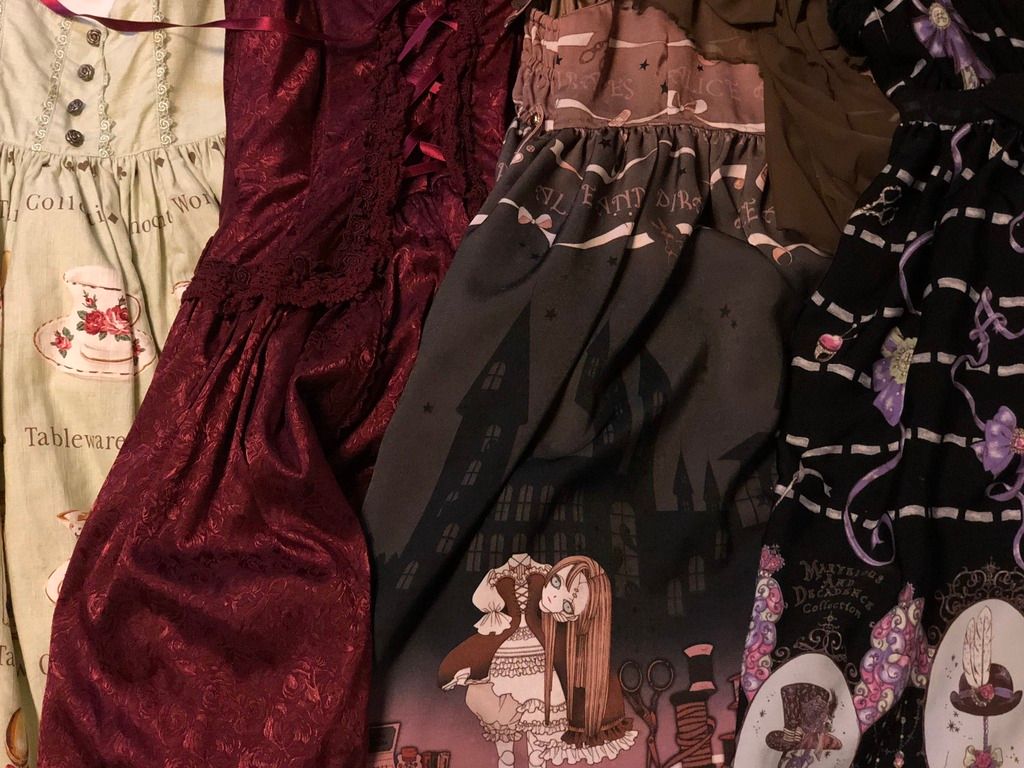 Just like everyone, I have more than one favorite color and it's very difficult to choose and share but one, so I'll share several. These 4 dresses are in my favorite colors; green, wine, brown, and black. I wanted to share objects I could find around my apartment or the area I lived in but I have been running around trying to finish things in prep for Otakon's Lolita fashion show.
August 11, 2018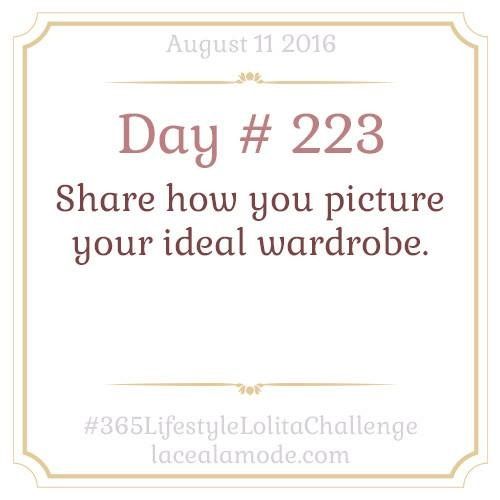 I wish I could find a picture of how I would like the space to look exactly but I haven't seen one. I would definitely want a shelf above the bar, or next to the wrack, for all my hats and I would want several more decorated hat boxes to hold all of my hats properly in. I would also like to hang some elegant and superfluous, heavy curtains on each side.
As for dream wardrobe items, I would REALLY like a few very particular dream pieces such as Meta's Secret Laboratory (if anyone has any leads and shoots a link my way I would be very grateful) though that's not the only piece I would like. If I could also get a triple fortune bonnet in black, one in that is in green and teal, one of their big hats, and then this new Magical Goat Skull one piece from Aatp would be excellent additions to my wardrobe. I would really like to get my hands on those for certain. Another thing I find would be ideal for my wardrobe is a slew of different socks and tights, storing them as I do in a drawer.
August 12, 2018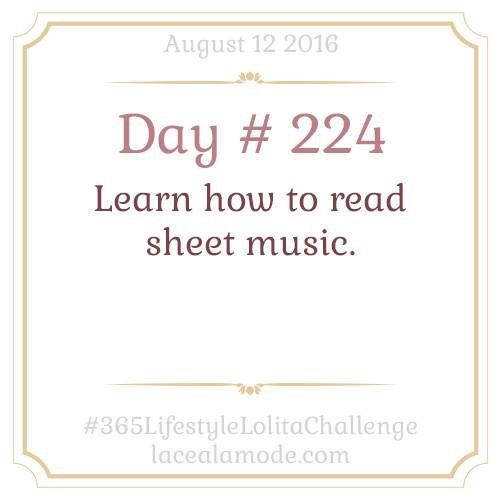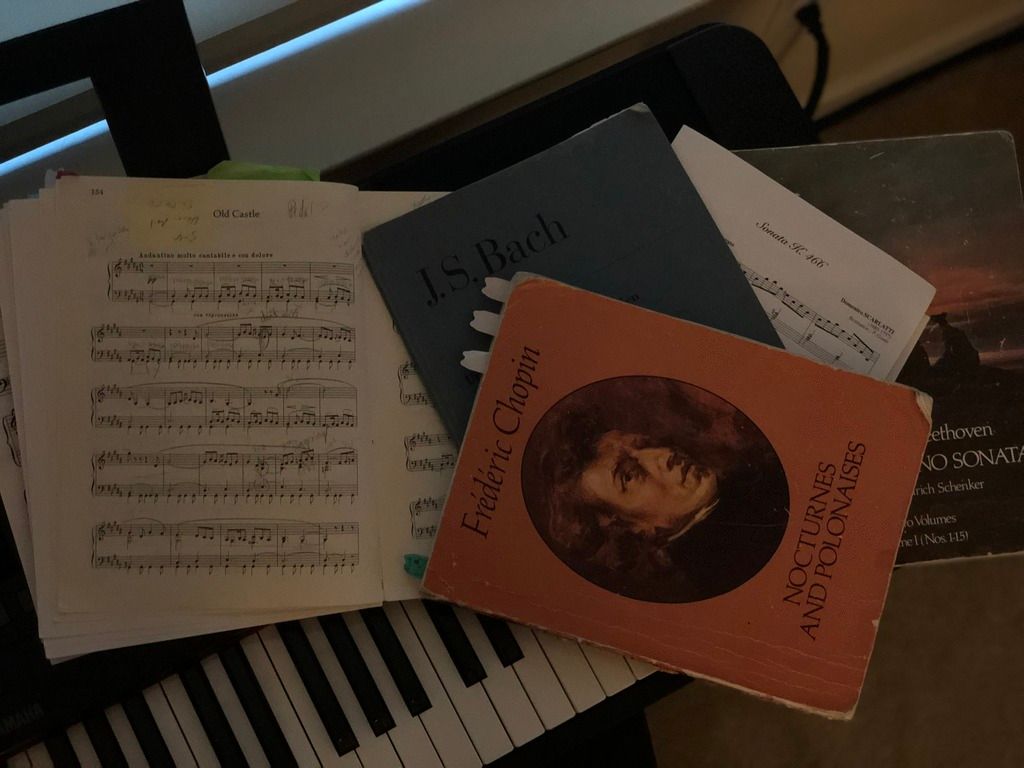 This doesn't even cover my loose pages...
I have taken years and years and years of piano and learned the music theory, how to write it, and a good chunk of the history of it; if I did not know how to read music that would be a bit bizarre. On the note of musicians of any age not knowing how to read music though it wouldn't be an impossibility or make them any less good at being a musician. Music is a language all of it's own and like any language there are people who can speak it well and never learn to read and there are even people who can read well but never learn to speak.
That all being said, of all the notes I've ever read I think The Old Castle composed by Mussorgsky and Nocturne in C Sharp minor are my favorite pieces.
With this little prompt I did decide to go back into my notes and books and review some music theory. Today I did review some modes and modulations and looked through a few pieces to see what the progression is. I find it actually helps along with learning a piece.
**********************************************************************************
It's the day after the fashion show, I'm dead tired but I feel excellent after all of that hard work. When I discovered I was going to be in the fashion show I hit the ground running and still managed to keep up with posts. When I would look up what the prompt was for each day I actually would sigh in relief that it was things I could easily do and put together.
I would like to think more about what I would like for certain aspects of my wardrobe though...
Anyway, I've finished a nice pot of chamomile tea and I think it's time for bed for me. Cheers and goodnight! XOXO!