October 12, 2018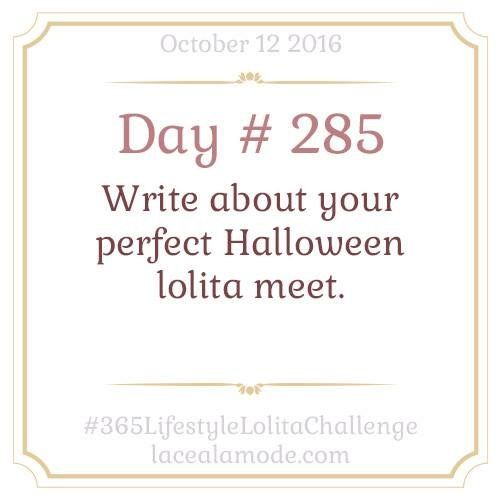 'Tis the season and my favorite one at that! Every year I have been taking to do a Halloween themed meet that I try to do a little differently each year. One of my plans, that sadly did not pan out last year, was to host a Victorian Séance afternoon tea, complete with tea leaf and tarot reading guests, prizes for best within theme, and the parlor redone to do spectral photography where sitters will have their photo taken and later have a volunteer frilly, dressed accordingly, superimposed into the background (if I can't figure that out I'll just have a volunteer do that with a bit of gauzy material in the background).
I actually had it all cleared with this one wonderful local tea parlor, that resides in a Victorian house, but sadly things were a little too crazy last year. But fret not, for I have plans to get this done, just not for this year. This year I'm hosting at a historic mansion museum that is going to be doing it's own mourning rituals exhibit and dressing it's house as it would have been for mourning. I'm just getting the prizes all squared away and little gift bags for attendees that I hope they will enjoy.
October 13, 2018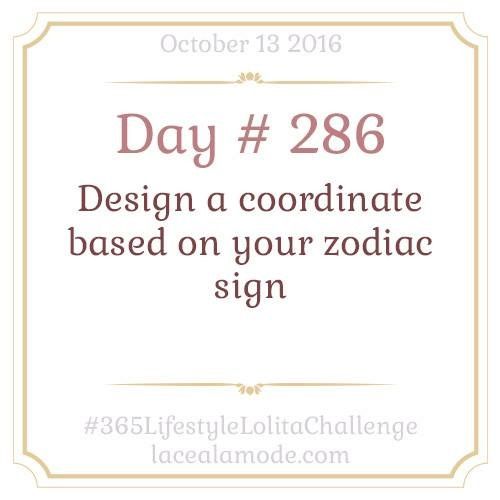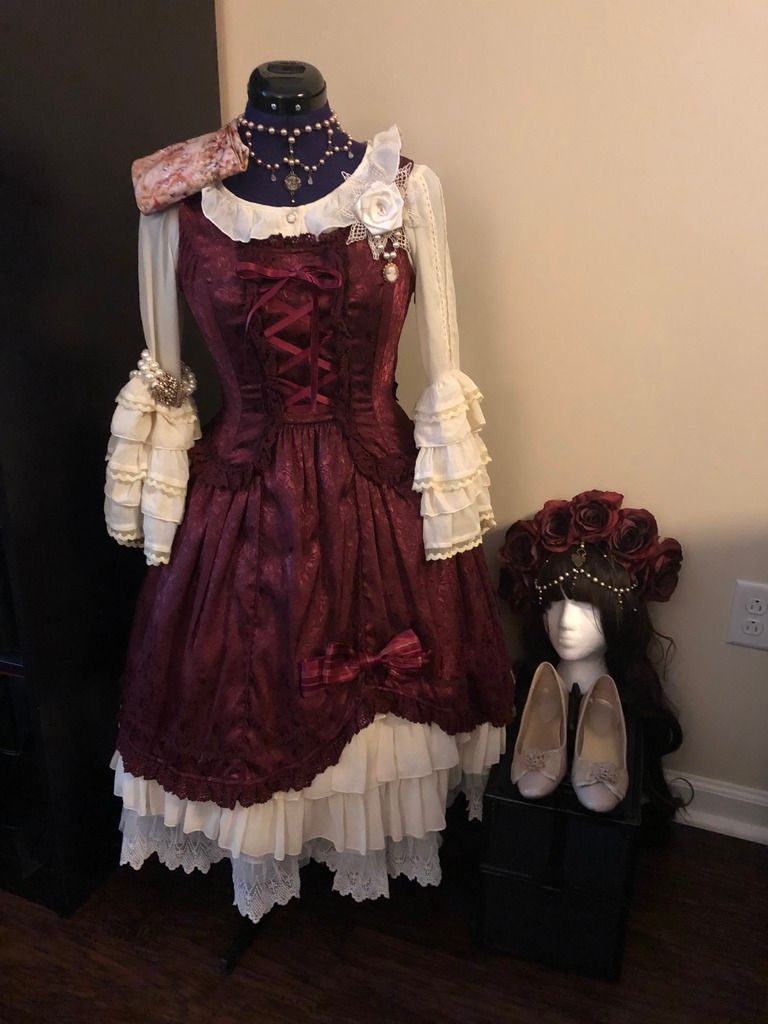 This was not quite what I had planned on doing at first but it worked out I think. I know I just recently did a zodiac and gemstone inspired coordinate so I tried to make very it a bit more. I do find this jsk is super elegant and exudes that sort of Leo and fire sign vibe with it's jewel tone. I added a crown of roses which I made a long time ago but finally was able to do the headchain that goes with the design, the back half is covered with bows and entwined chains and pearls.
Speaking of pearls and roses, I wanted to play that up quite a bit, this dress is covered in roses as well but I wanted to add to it with, not just the headdress, but the tights are too. And, of course, you know I can't do a floral coord without one of my rosette pins, this one has one of my antique cameos added into it as it's my personal piece.
<3 Coord Rundown <3
<3 Jsk/Underskirt: Alice and the Pirates
<3 Blouse: Milu Forest
<3 Rosette/Headdress/Necklace: The Bloody Tea Party
<3 Shoes/Bracelet: Off brand
October 14, 2018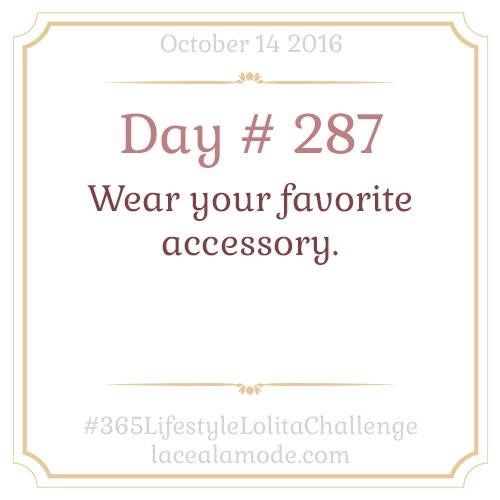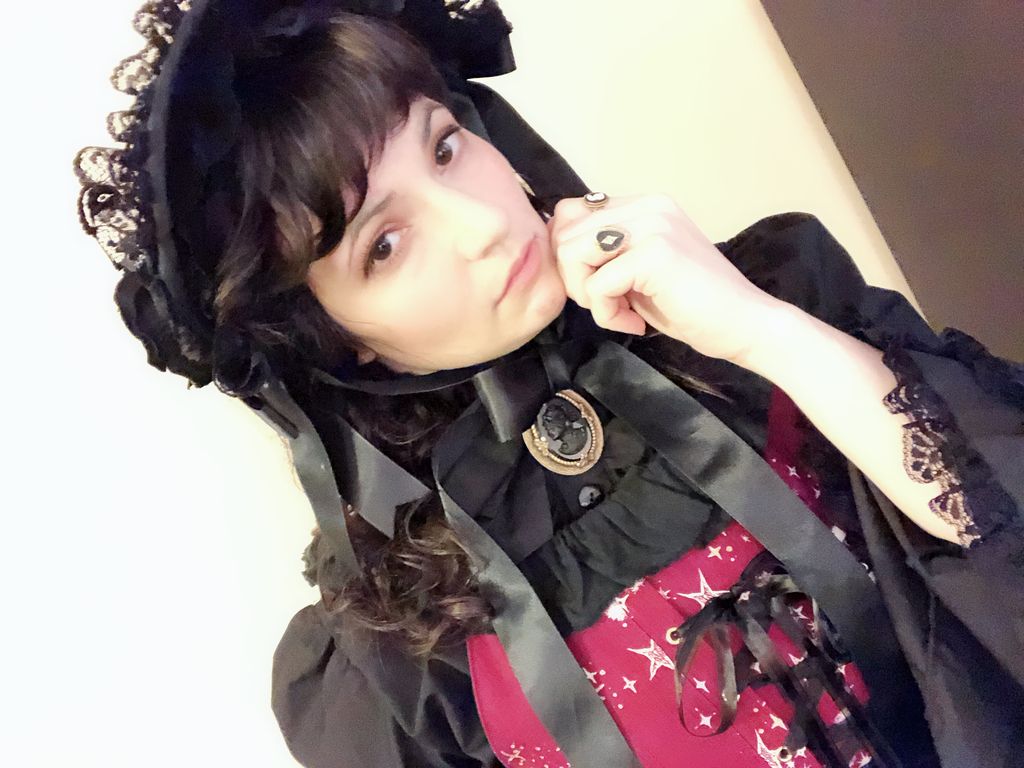 I actually got to wear a few of my favorite accessories for this post and most all of them happened to be antiques. The small cameo ring is a bit newer then the large jet cameo pin and the Victorian heart shaped mourning ring, which the last one is a family piece and I thought they all looked really nice together with this coord. Here is a basic coord shot of everything, though I turned myself into a hover Lolita again as I never seem to show past my knees. They were simple black knee high socks anyway, no print or design to them but they work, and my shoes are my only pair of black shoes that you constantly see.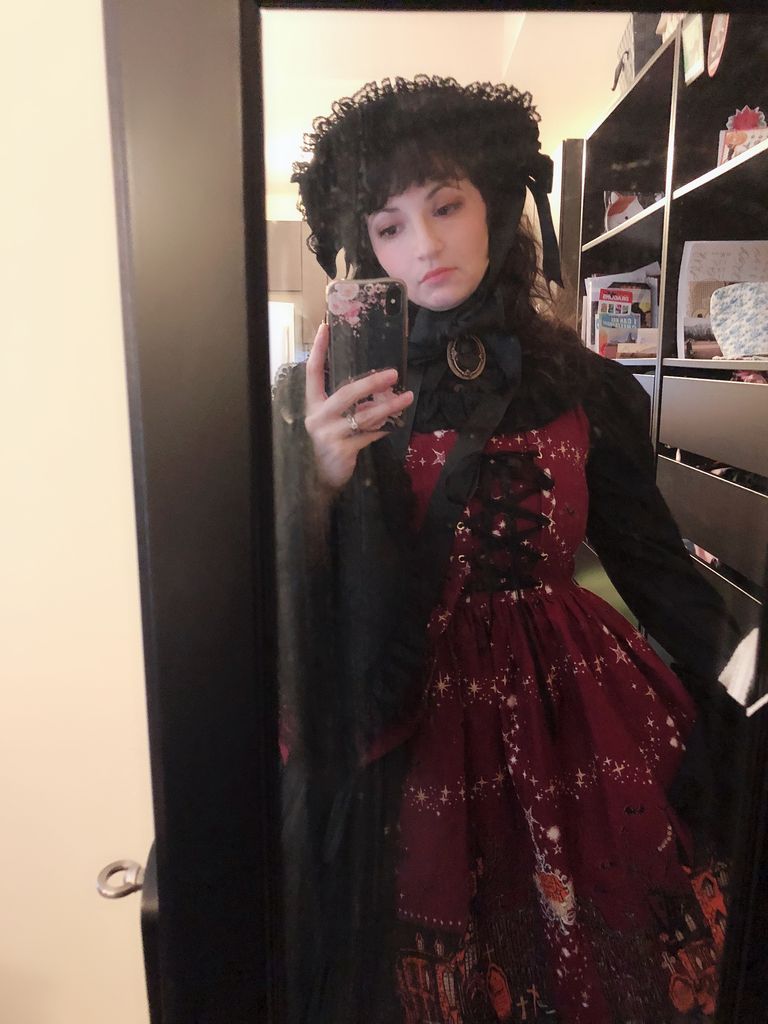 <3 Coord Rundown <3
<3 Jsk: Alice and the Pirates
<3 Blouse: Fan+Friend
<3 Bonnet: Triple Fortune
<3 Shoes/Socks: Offbrand
<3 Rings/Cameo: Antique
*********************************************************************************

I am in a spooky mood! I'm not sure if it's from the last coord, writing about my perfect Halloween meet, or being so involved in making things fun and festive with a spooky coord a day. I want to go running through a haunted attraction or something like that (I've actually only been to one haunted attraction in my life!...but I certainly did my fair share of ghost hunting) someone come run away with me to some haunted field and have a tea party with me!!! Right now, I can only enjoy some coffin vanilla sable cookies and chamomile tea but cheers anyway! XOXO