February 21, 2018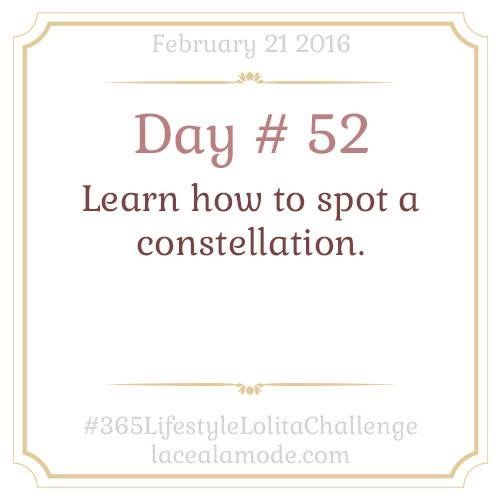 As a child I was sort of obsessed with constellations for various reasons. I learned of their significance throughout history for different civilizations and sailors, alike, and what impact they had on traveling parties while lost in the wilderness. The most important thing to be able to do is to find the little dipper - commonly known as Ursa Minor or the little bear, with the north star being known as Polaris - so as to best navigate the night sky.
If you have a star chart it will make it far easier to search for the constellation you wish to find among the rest. This does lead into another important factor when searching and that's to figure out what constellations will be easier to see in your part of the sky during the present season.
It's still a bit difficult for me to pick out constellations here with all of the city lights on at night. Of course, there is still the Air & Space Museum, I suppose it would be nice to trek down there sometime soon to look up at the stars.
February 22, 2018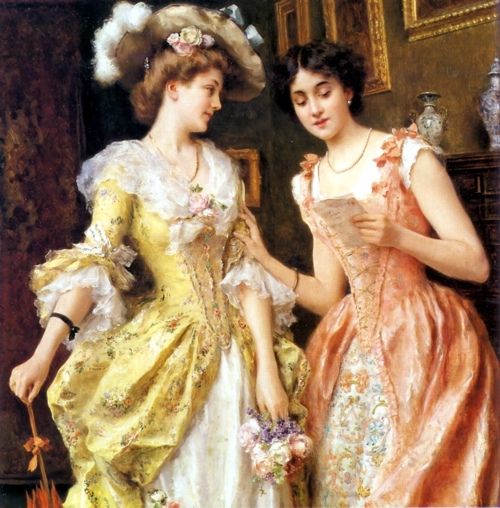 For this challenge I had initially wanted to go with a Singer Sargent painting, his art style is so striking to me, the first piece I saw of his in person captivated me and I had to learn more. However, I quickly realized that I had very little to coordinate to match his pieces at this moment and without rehashing too many pieces from recent posts. So I went with this picture of two Rococo era ladies which I have scored the internet to try and find info on. It was taken from a book cover that Buzzfeed did an article on. If anyone knows more I would immensely appreciate it!
But in regards to the coord, I think I did okay with it and got the Rococo cut, emulating the yellow dress with color and a little of the flower detail in the fabric, and emulated the collar and sleeves with the blouse. I also tried to put more emphasis on the flowers by adding a floral pin I made a few years ago to it. I tried to go with a Rococo style shoe as this was also the closest I have that would look okay with the dress as well. The hat is one I made only last summer that would be fitting to the time frame. The last few things I did were to get a necklace that would sit above the neckline of the piece and something to focus on the first ribbon like the woman in the painting does. I used one of my newest cameo pieces I've received a few weeks ago. And as for socks I went with some Aatp otks with a ruffle that could fit in with the style as well. Like I said, I think I did okay though I do think I would need to find a different shoe to wear this coord.
February 23, 2018
I have quite a bit of accessories for my frills, I did not include my jewelry box because I can't seem to get a good picture of it to my liking, here is everything but my wig storage though (that is actually in another pretty box but I would have to take it out of the closet).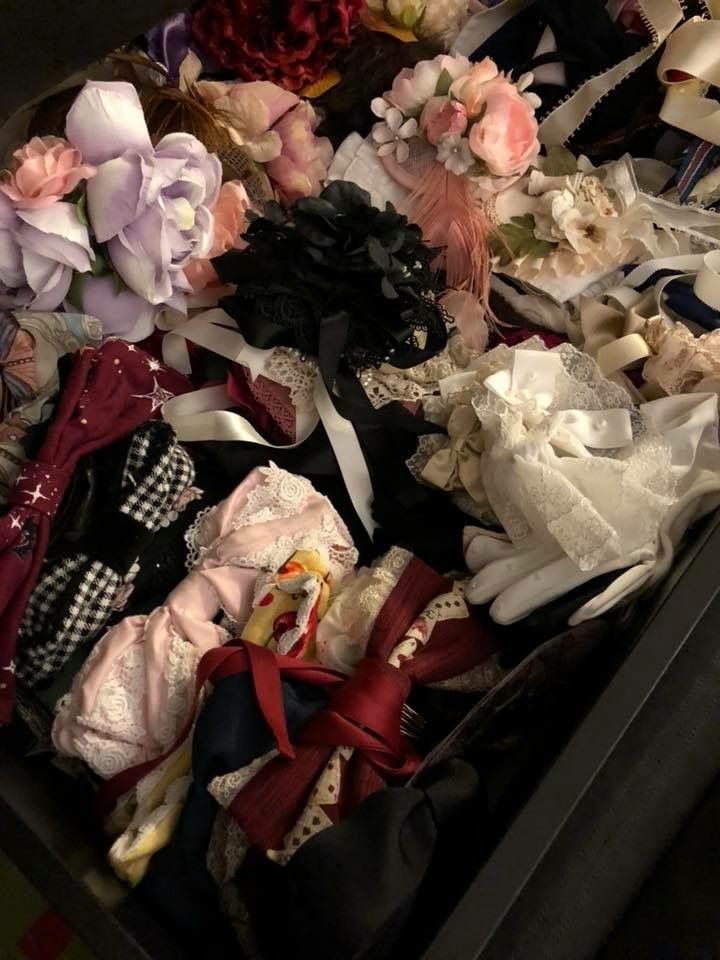 Most of my bows, ribbons, neckties, gloves, cravats and jabots, and floral headdresses all get stored in the drawer above my blouses and socks. I think I should organize it again as it does get a little disorganized as I'm pulling things out to wear daily. Perhaps I should look into a better way to store them in the future though.
Most of my hats and bonnets are within these hat boxes on these shelves, my bigger ones are in the closet because they definitely would never fit and I don't want my cats to eat the feathers off them. As some are antique and vintage, so would be the feathers and I don't know if that would do any worse for kitty tummies but I sure as heck won't test that out.
In the small box I actually store most of my dresses detachable bows, I don't like to hang them with them as I fear they may pull when I'm trying to go through my wardrobe when picking something out for the day. I would hate for them to tear off and make bigger holes on the garments so they get stored in there.
How do you store your accessories?
I think I need to duck out for the evening and tuck myself in, it's been a long day and I have quite a bit to do tomorrow. I hope everyone is well and gets a good night cap before they head off.
Cheers! XOXO