I decided to learn a word that I could relate to the fashion, simply because I can and that it just so happens that this one popped up on one of my favorite pages that usually delves into slightly archaic terms. I found the word "eesome" and feel that it definitely applies to Lolita fashion.
Even the image that was used for the photo I find appropriate.
I had to opt for comfort today so I went if a full back shirring and a simple coord (I threw on the hat for this picture simply because I thought it would look cute together. It didn't hurt that it was on that shelf next to the mirror.
I did manage to doodle with my quill and now you know just how terrible my drawing skills are.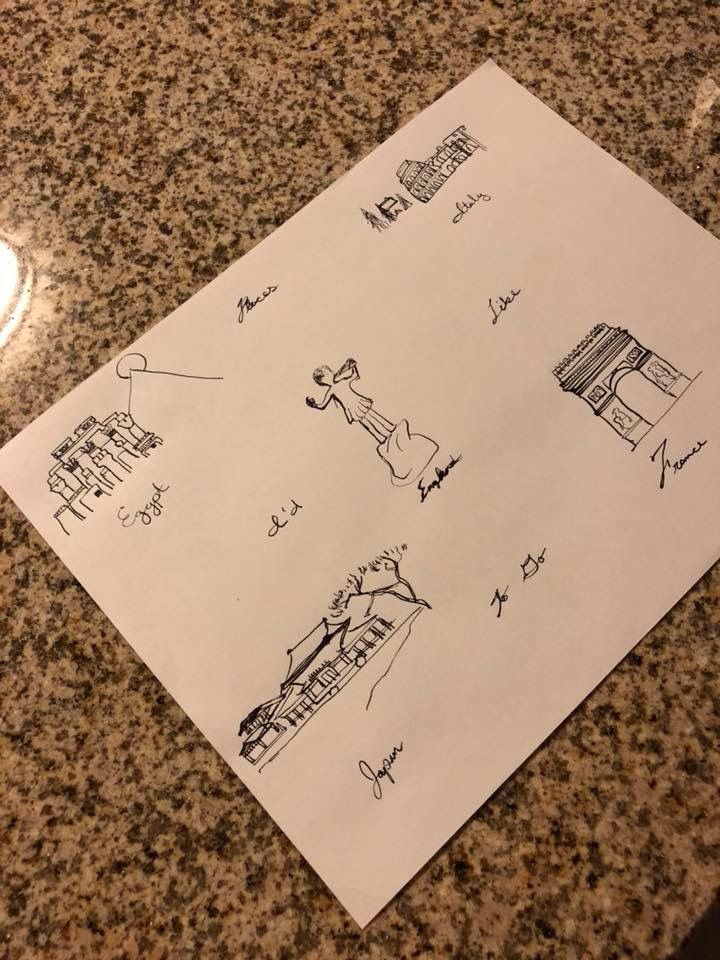 The statue in the middle is the Peter Pan statue located in Kensington Gardens
It seems that the libraries around me have a lot of children oriented events, children readings and things like that. I did find out that they have a few French and Chinese book discussion days and a few other language conversation groups to improve on Spanish.