So, another one has indeed bit the dust...
It has taken me a bit to write up this tea party event report but it should be done sooner rather than any later...
At the beginning of last month we were all informed that the New York store for both Baby, the Stars Shine Bright and Tokyo Rebel were going to be closing it's storefront in early March, though keeping the online site for
Tokyo Rebel
open (Thank you!).
This left anyone who wished to make their pilgrimage to the store a little time to make it up and everyone who has enjoyed the store, either by going to the physical location or purchasing from their online sites, a hole in their hearts.
I have made treks up to the location several times in the past and it was my preferred crew to make my purchases from. I think their staff has always been great and well on top of things, answering questions in speedy time or helping out securing reservations. It was sad to see them close the shop when it had only been Tokyo Rebel when it was back by the ABC café, also closed (rip), to which I would also make a trip ever so often; it is doubly sad to have it happen again.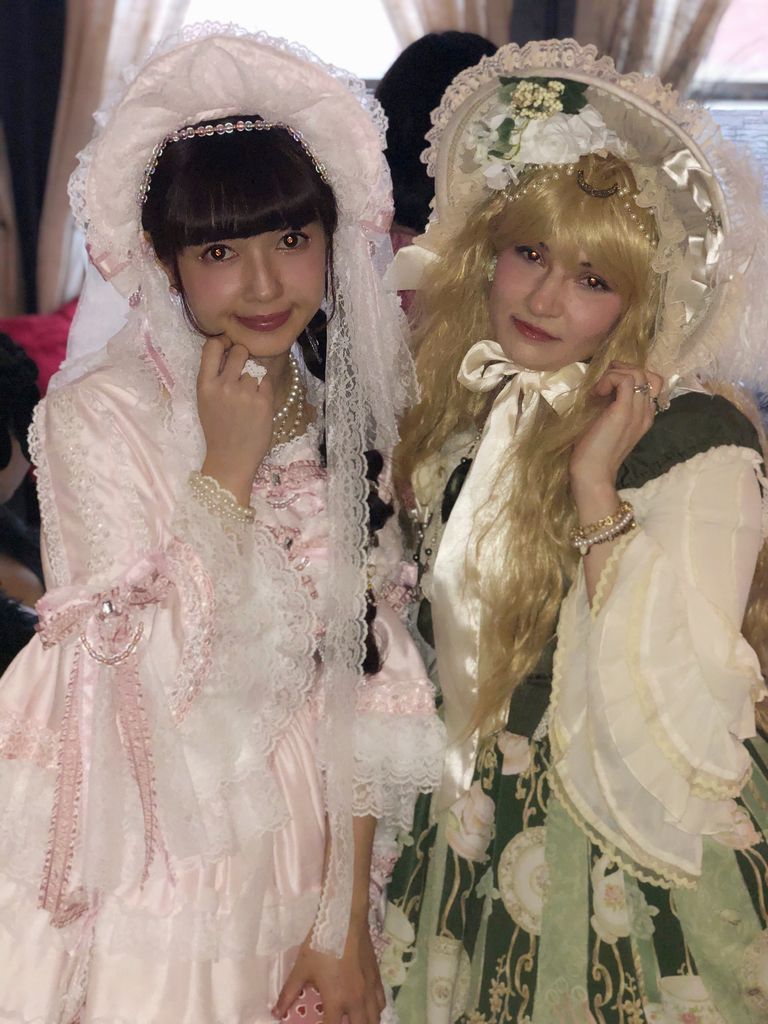 With this closing, however, the team made another tea party hosted at the wonderful Janam Tea with a special guest being Misako Aoki to give the store a proper send off.
I have never gotten a chance to meet Misako and I am telling you she is even more adorable in person than I had thought possible! She is super sweet and kind and each table got about 10 minutes with her to chat. I gave her a gift of a pink and gold rosette headdress from my brand and she seemed to be really happy about it. We got to take individual pictures with her and a group photo at the end.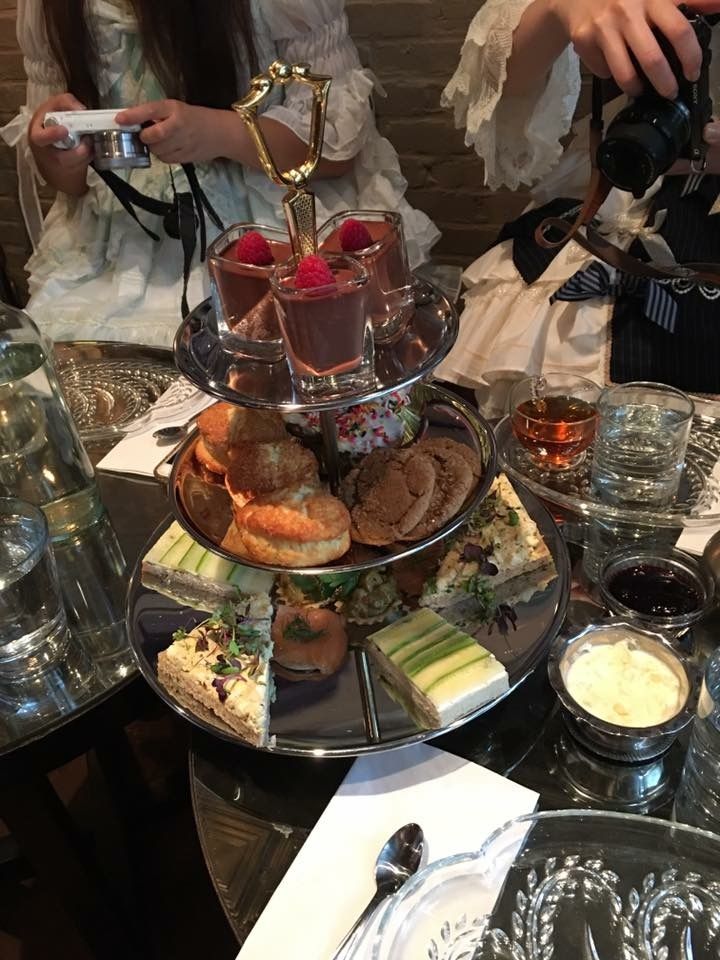 This was the second time I had gotten a chance to have tea at Janam's and I adore it and the staff. The tea itself is delicious. The tea sandwiches and desserts have always been topnotch and the teas are very carefully picked out by the tea hostess, Amy, from her trips to India. The tea the serve is specific leaves from India and she does make yearly trips there to pick them. The scones are a British scone style and they do serve it with specialty jams and clotted cream, which I believe they make that in house that takes about a day to make.
During the tea I got to sit with new and old friends, though I got tried to sit with Sweet but we got separated by a table, but it was still lovely to be able to reconnect and make new connections. Our table MAY or may not have gotten a bit out of hand with our goofy antics...but I did have a blast.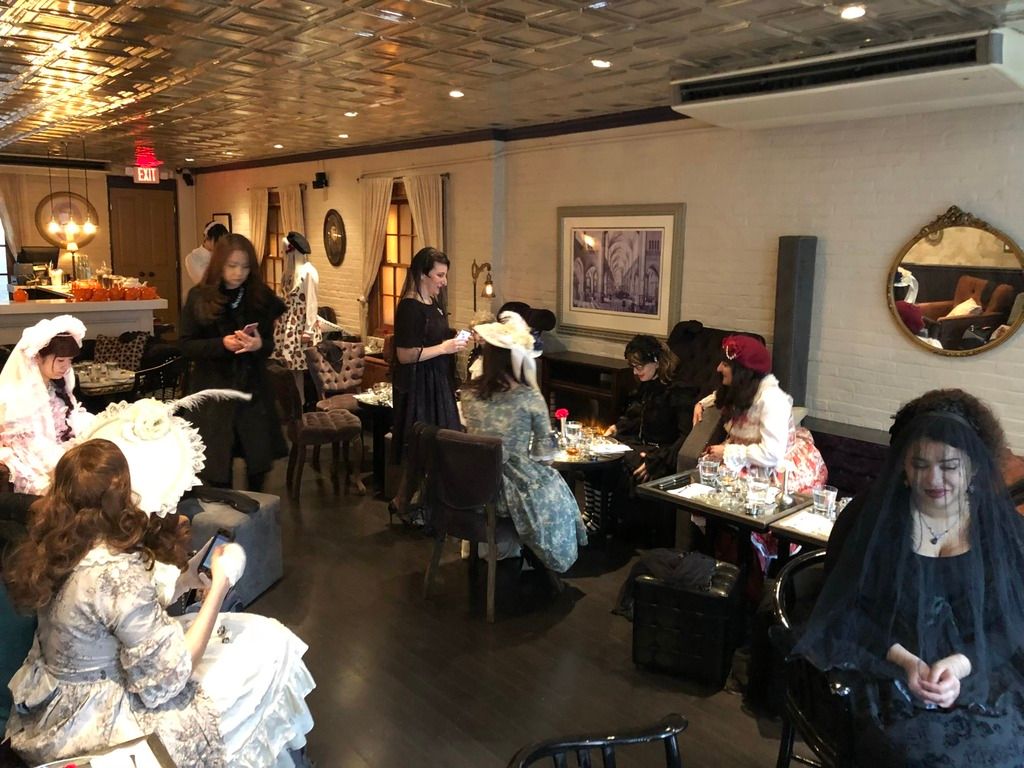 After the tea party we headed to the store to make any final purchases from the Tokyo Rebel stock, of which I got the Star Rose Ribbon jsk in brown that I had wanted from Meta, and to get last minute
photos and signed books with Misako. Unfortunately while in line for the autographs I learned my bus back to MD was cancelled due to the atrocious storm and I had to try and make it back to the Port authority for a secondary bus I booked that ended in cancellation anyway. I was hilariously stranded in NY for the night with only the frills on my back and in my bag and to top it all off with that ridiculous cherry it of course all stopped by the time I left the port authority to check into the hotel I managed to get.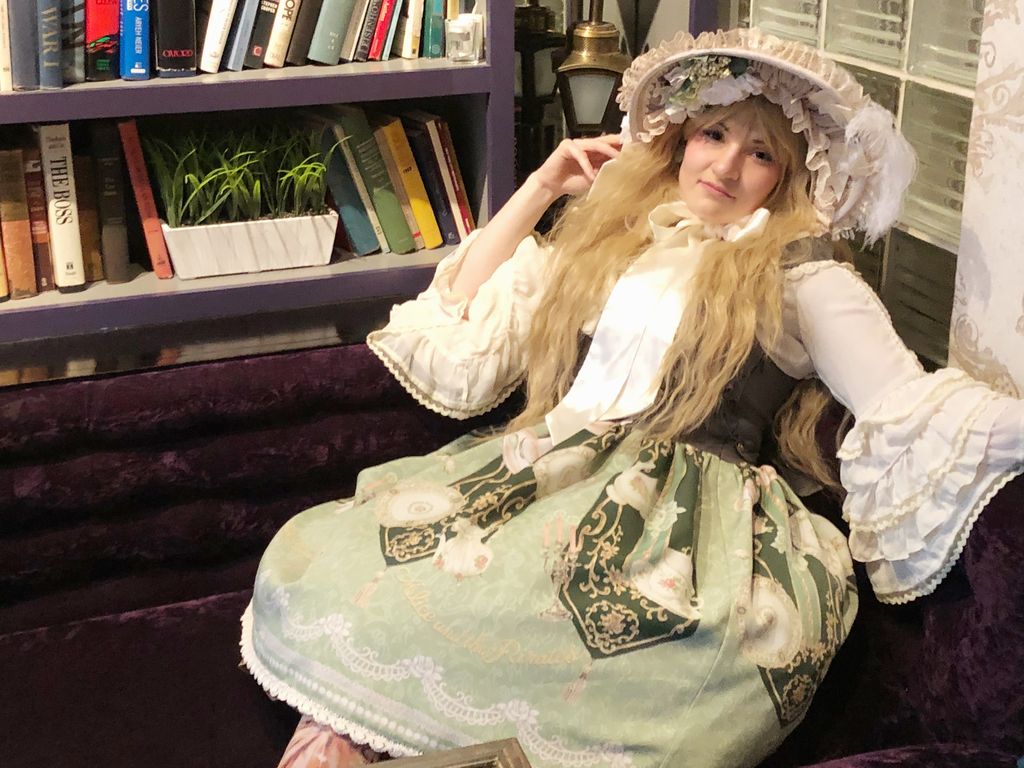 So of course I had a night on the town!
I hope you enjoyed this post, the event made a good memory for me, I only wise I hadn't needed to run off and miss getting an autograph from Misako but it is what it is. I had fun, I will miss being able to go up to NY and visit and buy from my favorite store, but I will enjoy the memories.
Cheers! XOXO