The days are getting a bit longer and warmer recently and for a fashion community such as ours it means a renewed drive to get out and go places. From little picnic outings to museum meets, frillies everywhere in the hemisphere where Spring is touching our world has us hoping out in droves. I have been lucky enough to catch two of these particular meets, one which I had planned in line with the 365LLC
prompt 78
, 'Plan a small event to enjoy with friends', and that was lovely. I am definitely enjoying the feeling of spring.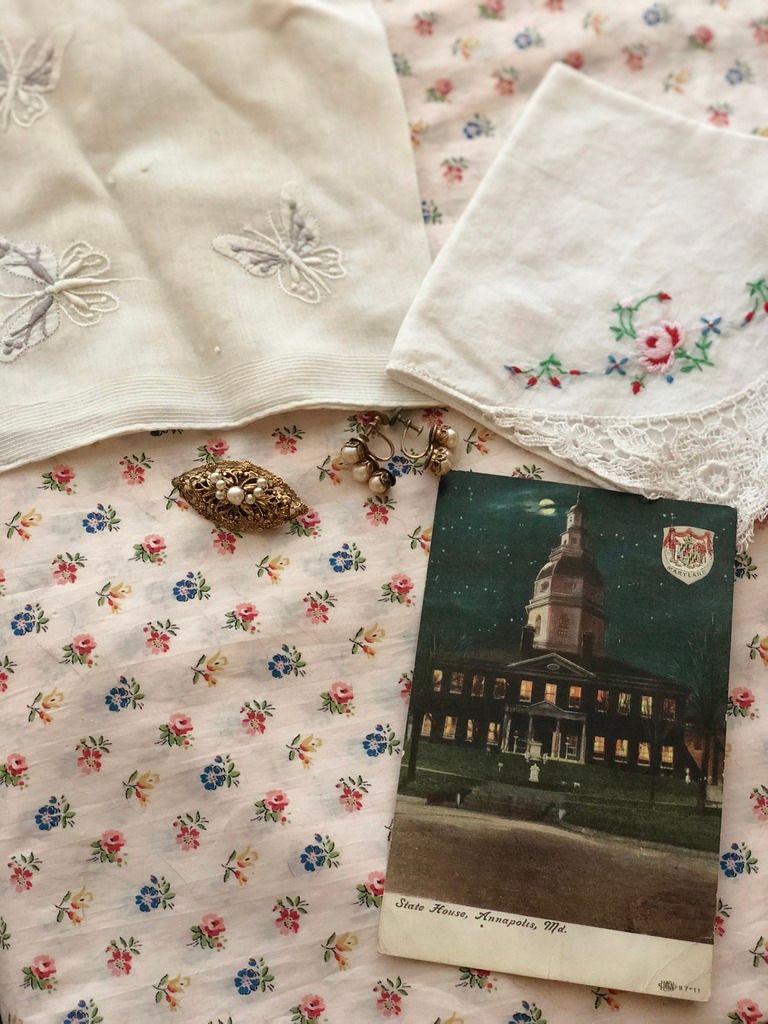 Earlier this month, for the prompt, I planned a little antiquing meet that would have us out and about in the local village where all of the little antiques dealers are. These are indeed some of my favorite places to roam, either in hoards of frilled out friends or on my own when I need a moment to go out and simply enjoy the day. The only little mishap occurred when the day started off with a slight drizzle though it wasn't enough to lead our plans astray, with the exception of the picnic of course. In the end we all got a few little things that we really enjoyed.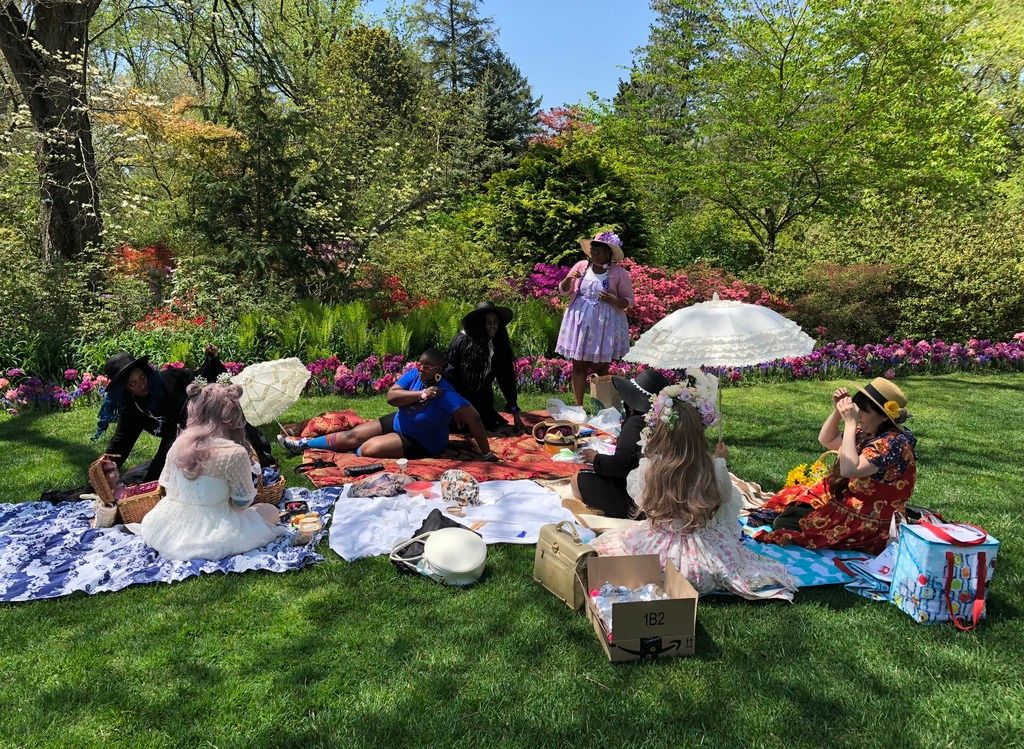 For the next Spring meet we went to Hillwood Estate and had a picnic on the sprawling grounds behind the house. It did have a chance of rain but the day was absolutely beautiful and we all brought blankets with us to sit out on as we sat out by the trees and enjoying the breeze. The grounds themselves were absolutely stunning and all of the flowers had bloomed, the gardens were so perfectly manicured that we were able to take some stellar photos.
Once we were done stuffing our faces with all of the delicious food we made we spent our time in the Japanese garden taking pics and eventually made our way up to the house. It was even more beautiful then I remembered and far busier then when I last came too. The rooms were kept exact to how the previous owner had it with all of the elegant furnishings original to the house (my god would I gladly live there) and is what is called a living museum. The meet ended with a coord contest which turned into a game of rocks, paper, scissors between those wearing specific styles.
I am so amped for what's to come next with the tea time at the National Cathedral meet next and am so grateful that I have been able to get out and attend the last few. Here's hoping for many more wonderful meets to come!
Cheers! XOXO