It took me a bit to figure out exactly what event I've missed that I wanted to attend but couldn't, my brain jumps to the World Garden event but my brain is still working on that one. I have since gone with a simpler and much closer event that actually didn't get to happen due to some serious technical difficulties. To note; Paradiso was on this list since I miss this year (and all previous) but that would require several outfits for the whole event.
It was for the Exhibition de Foitures event that was supposed to be held last ILD that got scrapped do to an insane amount of last minute cancellations. The jsk and the butterfly winged bolero I made specifically for the event and was birds and butterflies, with birdcages, and huge cabbage roses in almost too vibrant for me colors. Aside from some of my favorite things the fabric is also covered in music bars throughout, it was what caught my eye as I had wanted to go with a music theme as that was a part of the event.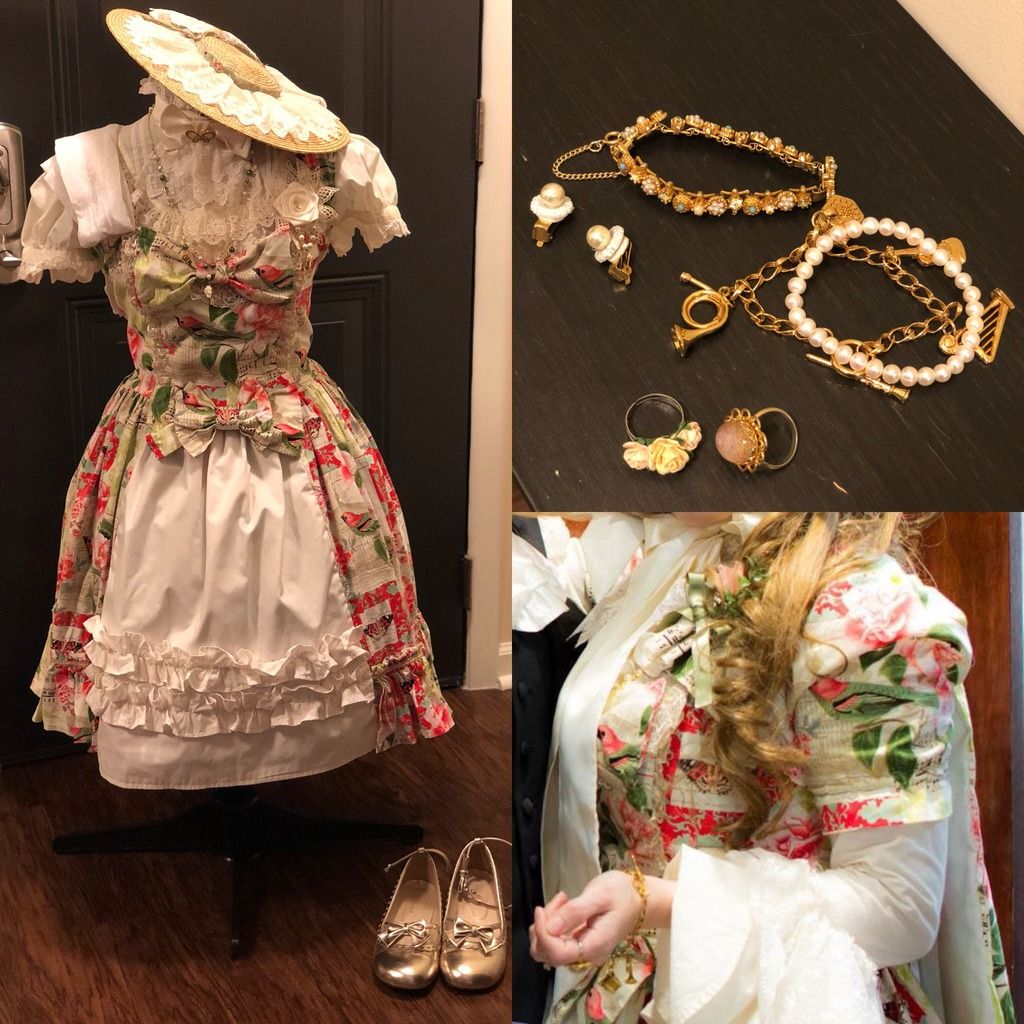 I plan to replace this bottom corner pic...
I
can not for the life of me find the actual butterfly wing bolero (where is a Hufflepuff when you need them?) and this is strangely the only pic of it in existence but it's like all of my other butterfly wing bolero pieces. It is a fun piece I think, I have my ups and downs with it because it's not my favorite fabric but I really love how it turned out, everything is extremely crisp. The only think not handmade are the blouse, socks, the jewelry on the side, and shoes, everything else I've made for one reason or another.
Well that's all for now, this post is short and sweet and there are a few other people who have cut in with personal posts as well. You can check them out in the links below.