May 21, 2018
We've already established that I want some form of crazy garden that would leave me indelibly busy with preening and prepping in all seasons. I want to grow some flowers for their prettiness and others for their base and non-harmful medical uses - dandelions and chamomile uses for skin and relaxation in particular, nothing for serious issues that would be best brought to a doctors attention - or just the ability to add them to baked goods or food as they have been used in the same fashion for ages. I just started this board today and at first it really was turning up purple, not something I meant so I started to toss in notes on what best to plant when and what attracts wanted bugs and what keeps away unwanted bugs and dear.
There is so much that goes into a garden and how to maintain it, even if you are going for the overgrown monstrosity that I'm hoping for, that I know I have to have patience and think things over. I wish my mother were able to visit and help but it's a little difficult, I'll just bug her over the phone and write down little notes hear and there.
Hopefully, one day, I will have my ideal garden when I'm able to have that space, with a little suspended hammock or patio swing hidden amongst the canopy of leaves.
May 22, 2018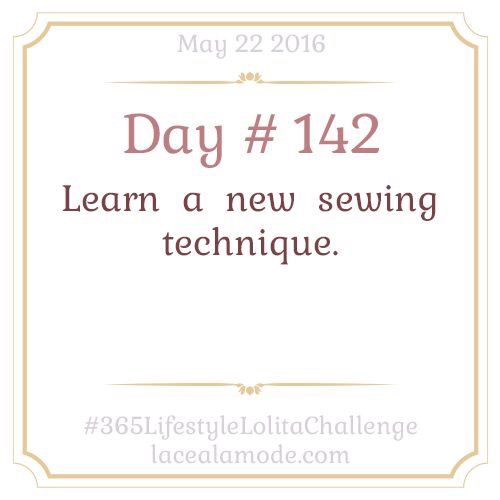 Once a week in one of the groups I mod,
Pintucks & Lace
, I've been trying to add more resources for those who are there to learn and perfect their sewing skills within the fashion. I've been focusing on small tips and tricks and also plan to discuss fabric weights and other important tidbits to help out so I've been trying to come up with helpful ones for beginners and the more advanced, and even for me as well. So for today I've been pouring over pages and available books to see if I can find something that I can both share and learn for myself and be very useful.
What I've discovered, which I can not attempt with the particular foot mentioned but can do with a regular zipper foot, is to use a pintuck foot to cover a regular zipper, a.k.a. a railroad zipper. I'm not a fan of railroad zippers but I do like them when they are hidden in any fashion. Brands like btssb definitely use the pintuck technique to hide zippers and I've put off doing one, maybe I should with my next project.
The only thing that is different is really adding the pintuck from the front everything else is the same; iron the zipper so that the teeth lay flat just like an invisible zip, the back is sewn in just the same as well as the lining to the zipper flaps.
May 23, 2018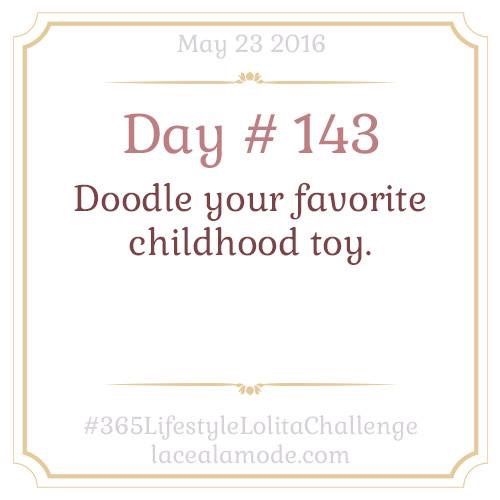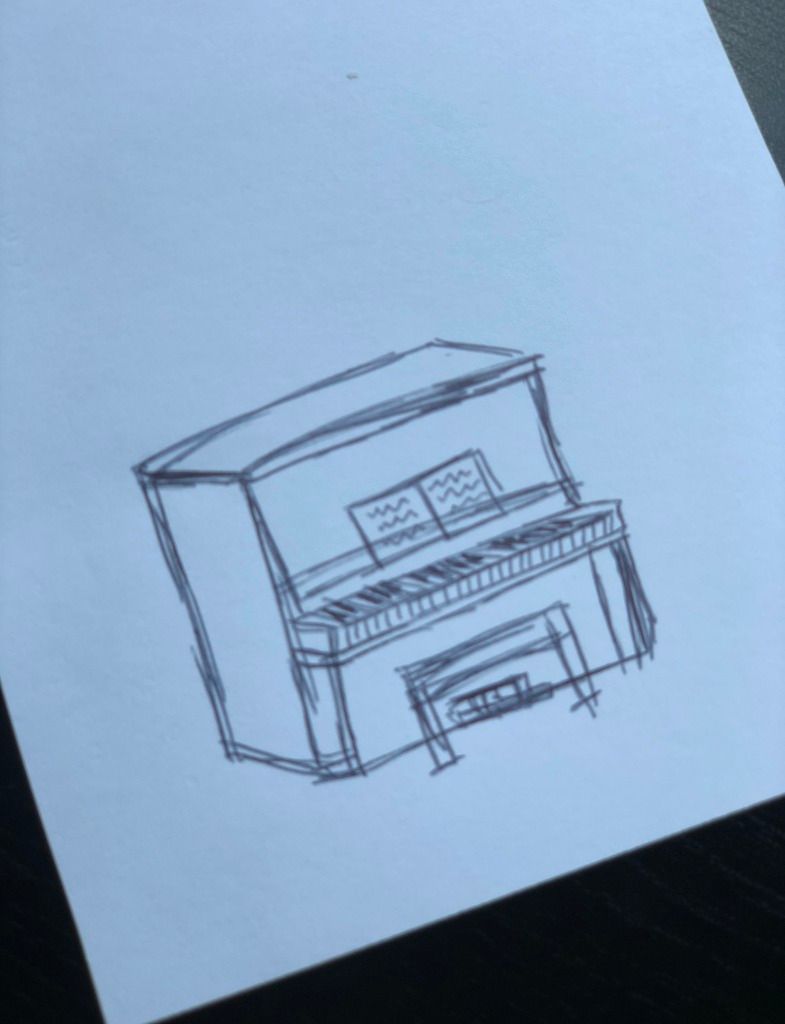 In all honesty I couldn't think of something that was really a toy but it never stopped me from banging away on it whenever I could sneak away into that room to play with it. Out of all the toys and dolls I was lucky enough to be able to play with as a kid - and I was certainly lucky because my mom is the best and got me the coolest toys that she would magically find on the best deals ever, seriously amazing - I was fixated on the piano my parents had that was this beautiful golden brown and had old keys that were maybe tuned twice in my life. I would sit there and pretend to play by mimicking songs I heard like some Beetoven or Mozart, in a way that I'm sure was 10000000000% cringe~worthy and would get taken away from it upon discovery. Eventually, I was given piano lessons and it was something my parents thought was worth doing and despite the fact that I'm still terrible at it I still love tinkering away at it.
So yeah, the first thing that came to mind for this prompt as my favorite childhood toy wasn't really a toy but I'm not going to change it as it was my favorite thing.
**********************************************************************************
I suppose we all learned something from these last few prompts; one thing being certain I still fixate on any keyboard or piano that is within vision and that there is ACTUALLY a foot for sewing that makes it's own pintucks. I'm truly stunned by such a discovery, sewing for all these years and really loving doing pintucks in all the things and there is actually a gadget that makes that particular task so much easier.
Well, my pots empty and it's actually about time I get back to my piano, I've taken to practice more and more lately and I'm finding I'm enjoying the feel of it. So off to the piano before I refill another pot! Cheers! XOXO