June 11, 2018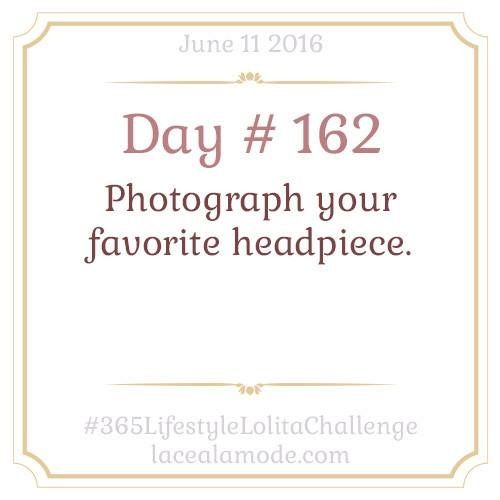 I can't pick just one! But my bonnets are at the tippy top of this list and I love them so much and would wear them everywhere if I could. Next on the list is my Witch's Bonnet and after that would be all of my little antique and vintage hats.
June 12, 2018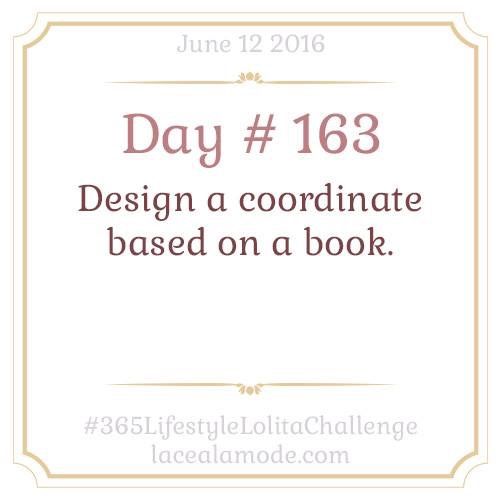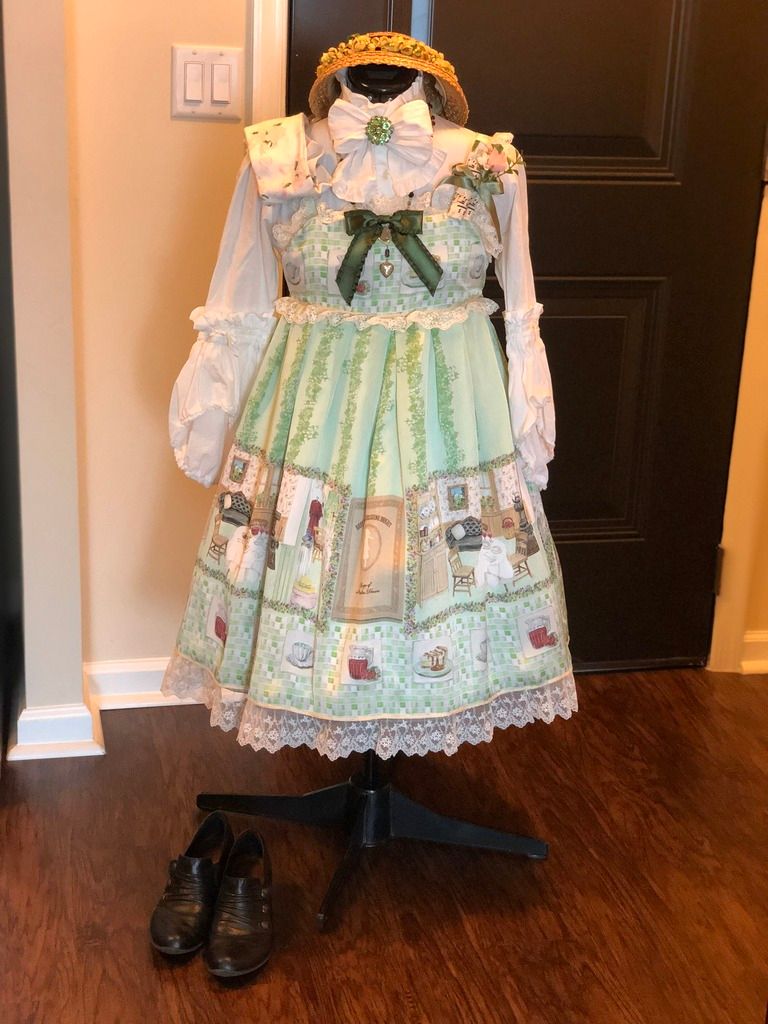 My brain did a few jumps trying to pick out a book and a look to make to pair and this is what came out of this brain. I, last minute, went with The Shunned House by H.P. Lovecraft when I got stuck on the descriptive imagery that was written about this green phosphorescent glow that could be gleaned in the basement of the house of the same name. In the story there is a bit about a woman who looses her mind and starts spouting non-sensical French to beware dogs. I went with black shoes to pick up the black couches and pull the black ribbon that's a part of the vintage hat and the jet beads in the mourning locket, I think it balances.
<3 Rundown<3
<3 Blouse: Alice and the Pirates
<3 Jsk/Socks: Baby the Stars Shine Bright
<3 Shoes: Off brand
<3 Jewelry: Antique, vintage, The Bloody Tea Party (Rose & Sheet Music pin)
<3 Hat: Vintage
June 13, 2018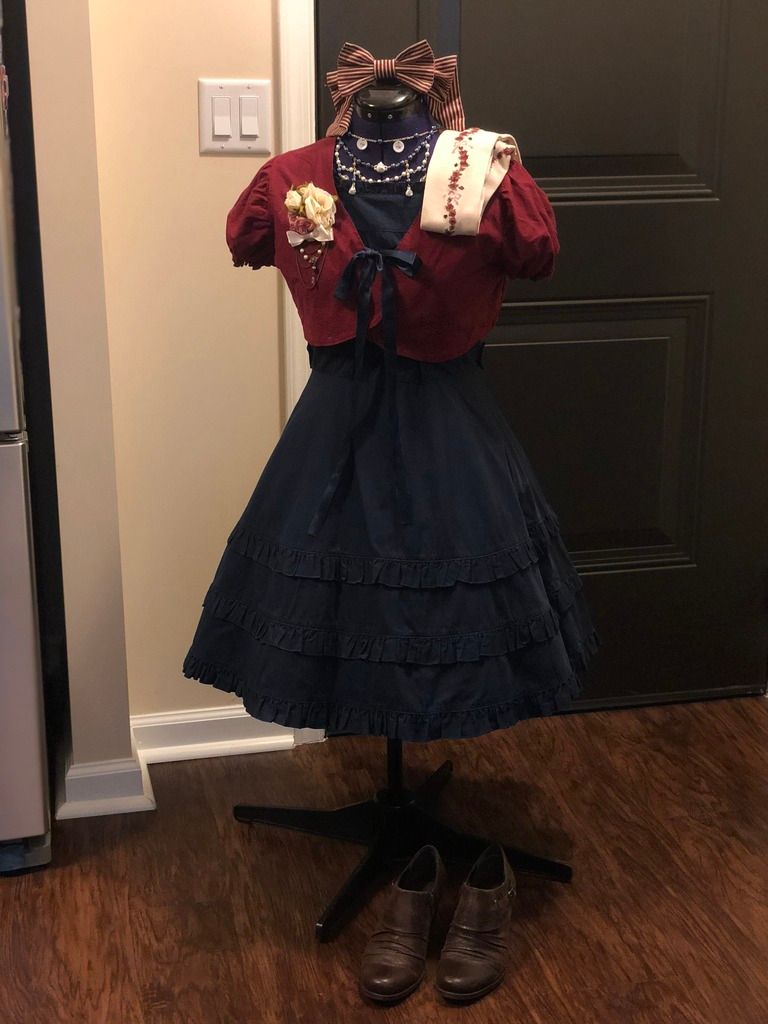 I dreaded this coord challenge because I didn't know what I wanted to do or what pieces would work for this, usually I like to pair things with regular shades of white, ivory, cream, or black. Somehow, I got it in my head that I needed to go with a pairing that didn't apply one of those colors as the secondary choice. And thus I went with navy, wine, cream, and brown using a bolero I don't feel is quite finished (I need some sort of trim on that thing and it's crooked in this pic) and somehow the cream did sneak in anyway but not as a blouse. In the end I do like how it turned out and just reaffirmed my love of this particular jsk from Meta. I bought it a few years ago and just thought it was so lovely and much more then a "starter piece" as it was being advertised as.
<3 Bolero/Rose pin/Necklice/Headbow: The Bloody Tea Party
*******************************************************************************
I really liked how the last two challenges came out though both weren't expected to end up this way, I was going to go with a completely different book and jsk. And the other thing we see is that I am indecisive when it comes to favorite hair accessories but I'm not really a bow girl unless it's one like the smaller ones I've made. I just prefer more delicate pieces, the one I made in the last pic is as big as I'll go.
Anywho, I've got to glue myself back to my sewing table as I'm near finished with one project and I need to remake a pot of tea (and that's not something I want to do with this soldering gun that I'm using right now). Cheers! XOXO