June 2, 2018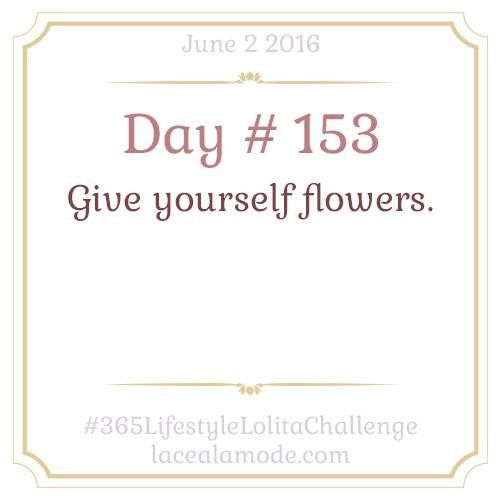 Happy International Lolita Day!
This happens to fall just on the right day, ILD, to feel very appropriate for flowers, though I don't really want real flowers as I would have little place to put them anywhere so I put together a fake flower corsage. As always I wanted to make a little something at the last minute to match my coord for the meet (ours will be tomorrow) which is fairy garden from Triple Fortune so there are a great deal of flowers already. I know it's a bit over the top and using things that aren't quite traditional for a pin but I think it's just the right amount of over the top.
June 3, 2018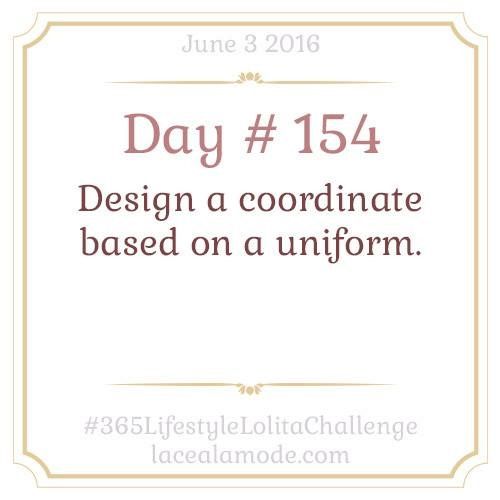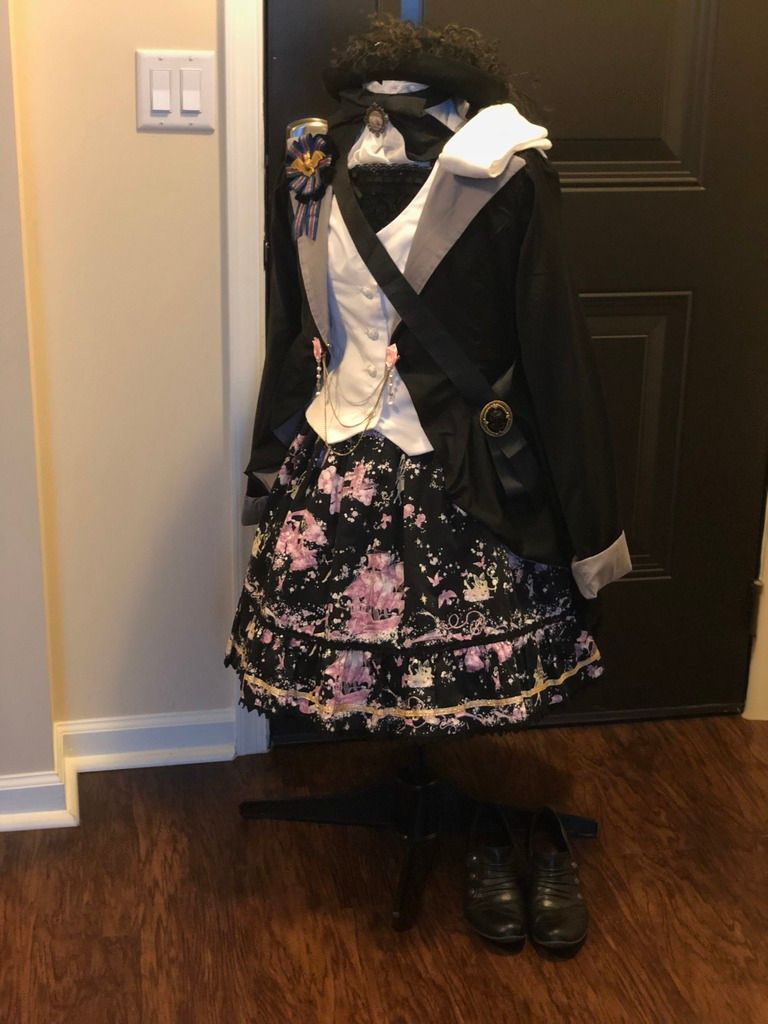 Coord Rundown:
<3 Jsk: Alice and the Pirates
<3 Vest, Jacket, Rosette chain: The Bloody Tea Party
<3 Bat broach: Mossbadger
<3 Stamp broach: Ghastly Gear
<3 Shoes: (the ever comfortable) Cobble Hill
<3 Blouse: vintage
<3 Black cameo, Hat: antique
<3 Neckbow: Innocent World
When I started to plan for this I at first went with a navy look and then quickly regretted that decision, it was simply the first place my brain went. Luckily, I read the prompt again and quickly changed plans, grabbing a coat and rosettes and even grabbing one of my favorite hats that reminds me of the cocked hat (what's now commonly called a tricorn hat). I kept trying to think of colors I had that could help put together the look and not just a similar silhouette, however, I found a lot of pieces lacking.
What I ended up with was what you see above, similar to uniforms of the 1750s-90s, roughly. I used my Night Fairy Fantasia jsk II, in the starry night colorway (part of me wishes brands used fun names for colorways more often), my vintage jabot blouse, the jacket I made a few years ago and the vest I made before the cathedral tour and tea meet. I may have gotten a little carried away but I do like how this turned out more or less.
June 4, 2018
It was definitely an interesting day for me trying to figure out what I would like to learn and try and make for myself. I definitely had not expected to see this thing though when looking over tips on how to do hair jewelry, I had just watched a NHK special the other night with this exact tool! Apparently it is very good to use a contraption such as this when you are weaving hair jewelry, the ones that are cords that you'd find for pocket watches and bracelets all made from hair.
The tool above doesn't do this but this is the type of weave I'd like to do when I start to make hair jewelry, as well as the floral pieces that one finds woven. I've always had a strong fascination with hair pieces, memento mori, memorial, love tokens, and the like, and I would certainly love to start making some soon.
********************************************************************************
This past week has certainly been an intriguing one, lots of things I've been hoping to get around to getting done. I think that out of these three particular posts, though it's been a very busy week, they have all been smashing fun and gotten my motivation and creativity levels up a bit.
I'm off to get more work done but first I need to reheat my tea pot, cheers! XOXO