June 14, 2018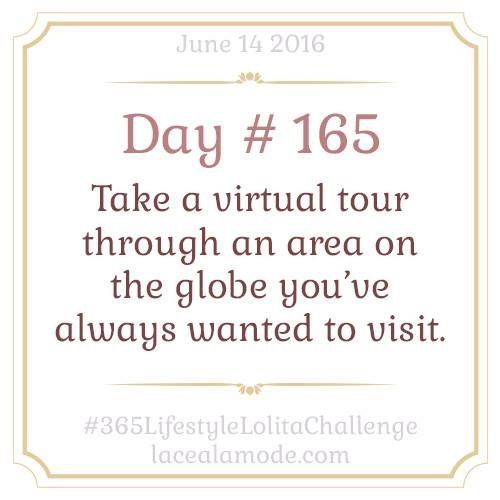 Take a tour with me! But really, I do wish to go and see as much of the world as I can.
June 15, 2018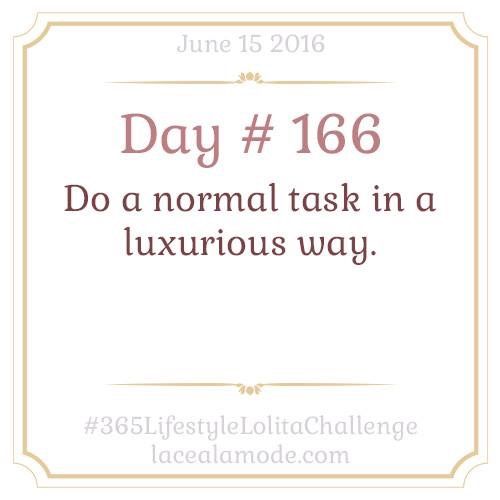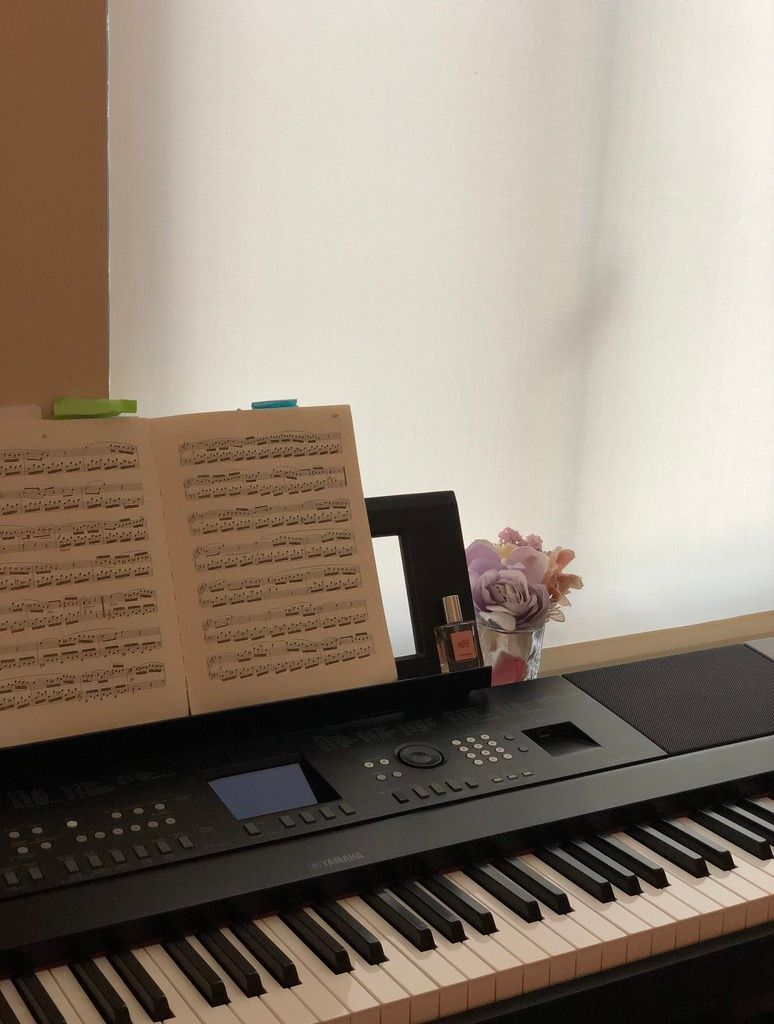 Luxury can mean different things to a lot of people, it could be taking a moment to enjoy that pot of tea instead of running around and working on projects, or enjoying a nice long bath the night before a work week starts, there isn't really a wrong way to indulge and it can be either a big thing or a small one. The way I did this was actually while I practiced piano by changing things up while I practice to create a different atmosphere but also create a more focused environment. I practice twice a day with a bit of time early in the morning (it's a weighted and full 88 key keyboard that you can turn low or wear headphones) and once in the afternoon and I do regular warm ups and run through older pieces before continuing to learn new segments of two separate pieces. I'm doing one baroque piece right now and one classic right now.
How I made this change to be a bit more luxurious despite it being a task? I sprayed a fragrance, opened the curtain to let the natural light in, and had the room lights off, the keyboard is actually right in front of the window so this worked out well to still have good lighting. I also made a fake floral bouquet to place in the window, in a spot cats couldn't knock over, so even though they are fake it still added a bit of something to the atmosphere while I worked away. Really I think it did add a bit of luxury to it though I know that not many would agree and probably think it was silly. I enjoyed though and that's all that mattered.
June 16, 2018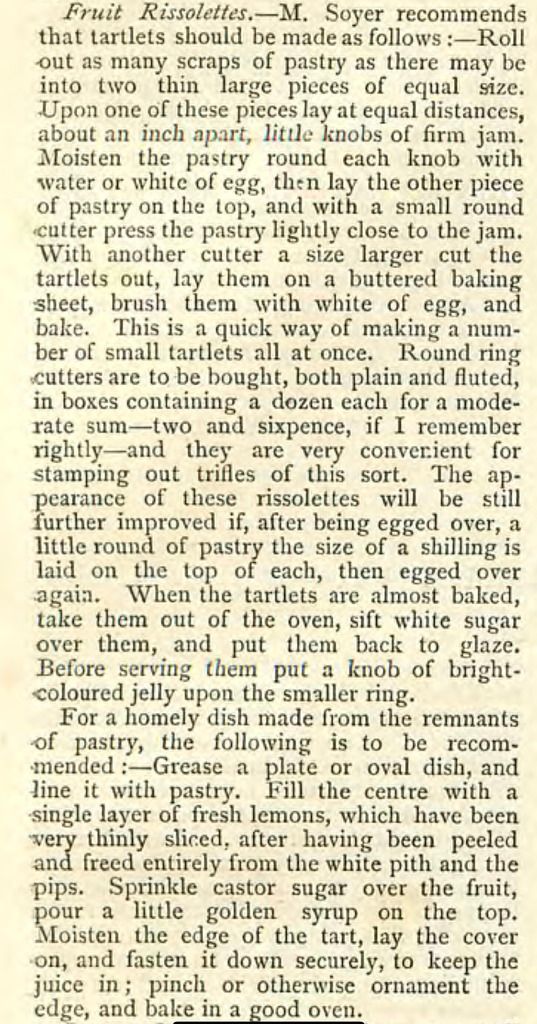 So I've just found this amazing website that it seems to have scans of different Victorian era books. This is the sort of thing I adore stumbling on because it's often difficult to find these sorts of things, and yet here we are. I poured through a few of the recipes to pick out one I wouldn't mind trying and all throughout I realized that it's mostly just wall o' text in all of the editions I've looked through, and they have quite a variety of different recipes blocked out. I sifted through a few to find one that I could easily try out in the future that was also something I've never done before, get that different experience.
Absolutely not my photo and taken from a TripAdvisor photo from a place
in France I just wanted to know what they look like.
I never have had a fruit rissolettes before but they sounded tasty and I actually found a new recipe that was very similar to the first one I found from 1886. It's also super simple and uses pastry dough, or sheets, jam, an egg white, a bit of water, and caster sugar. So here is a very easy to follow recipe for Fruit Rissolettes.
<3 Roll your pastry dough very thin.
<3 Put spoonfuls of your preferred jam or preserves about an 1 and 1/2 from each other.
<3 Dip a pastry brush in a bit of water and gently wipe the edges around the jam patches.
<3 Take another pastry dough sheet of the same thickness and size and gently place over the sheet with jam.
<3 Next, cut out the rows out around the jam pouches.
<3 Pinch around the edges of each individual rissolette pouches to finish closing them.
<3 On a baking sheet glaze each rissolette with the whisked egg wash and bake for 20 minutes in the oven at 400F.
<3 Once 20 minutes is up take out and cover with the caster sugar and pop back in for a few minutes.
And that's how easy it is apparently, I need to try this out someday soon when another friend pops over for tea. It seems like people top it with ice cream and it seems like a cute and delicious idea. If you've made it before, or if you try it out, let me know if the comments below!
*********************************************************************************
I was admittedly very stuck on doing something normal in a luxurious way, I feel like despite being frilly all the time I'm always trying to get something done and hardly sit but I came up with something I ended up really enjoying. I did enjoy looking more things up about Transylvania again, I admittedly had stopped for a few years because I got swept up in a few things...maybe I'll get there one day sooner then I think. Lastly, I totally engrossed myself in all of the desserts from over 100 years ago - so many things to try and I highly recommend checking out that website of Victorian recipes. I'm not saying they are all going to be great to actually eat but some are relatively safe to try out and have been used for...well, centuries...
I'm off, I need to get things squared away, another pot of tea to make, and finish this project before I really do loose my mind. Cheers! XOXO