July 11, 2018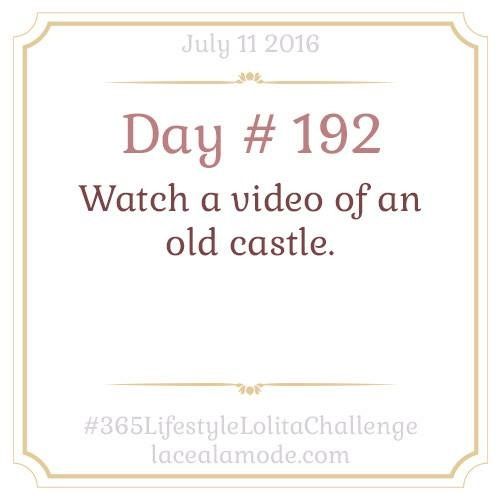 I know I've touched on Dracula's castle in one other post but today I had the urge to see it again, through video. It's actually quite a beautiful structure and I think more people should appreciate it. Maybe one day I'll get to go visit.
July 12, 2018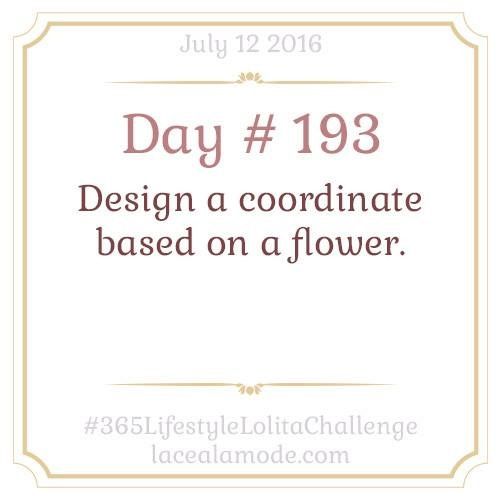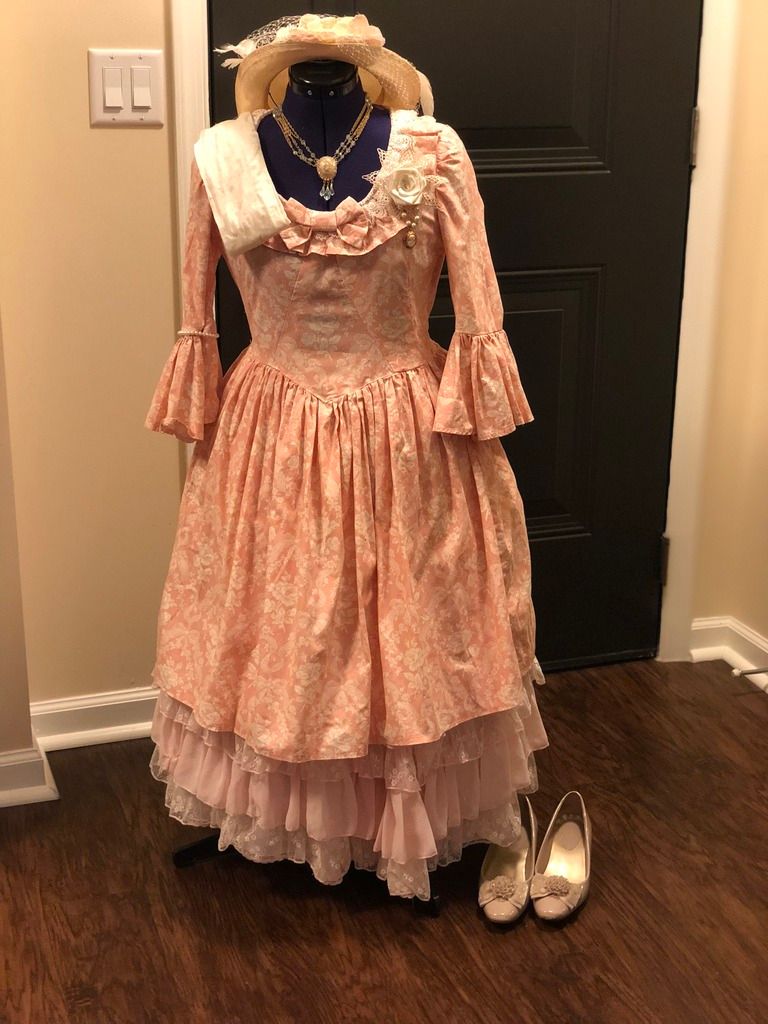 It was a tricky decision to make with all of those flower prints that I have but I finally came to a decision, I stayed in the rose family. The print on the fabric is already rife with roses woven all throughout so I played that into the Triple Fortune tights that are equally as rose laden. To emulate the many layers or petals I decided to pull out this new underskirt I procured from a friend, it's Chess Story, and topped it off with a cute flowery hat that I thought would work well and played into the creams. I did add one of my rosettes to the mix in the end, what kind of flowery coord would it be without one, and yoyo-ed between a chocker necklace and this one with the aurora borealis beads. I think it came out okay, the color appears off but the pinks do match it's not a case of the odd 'all my pinks don't match" issue, I swear.
July 13, 2018
Happy Friday the 13th everyone!!!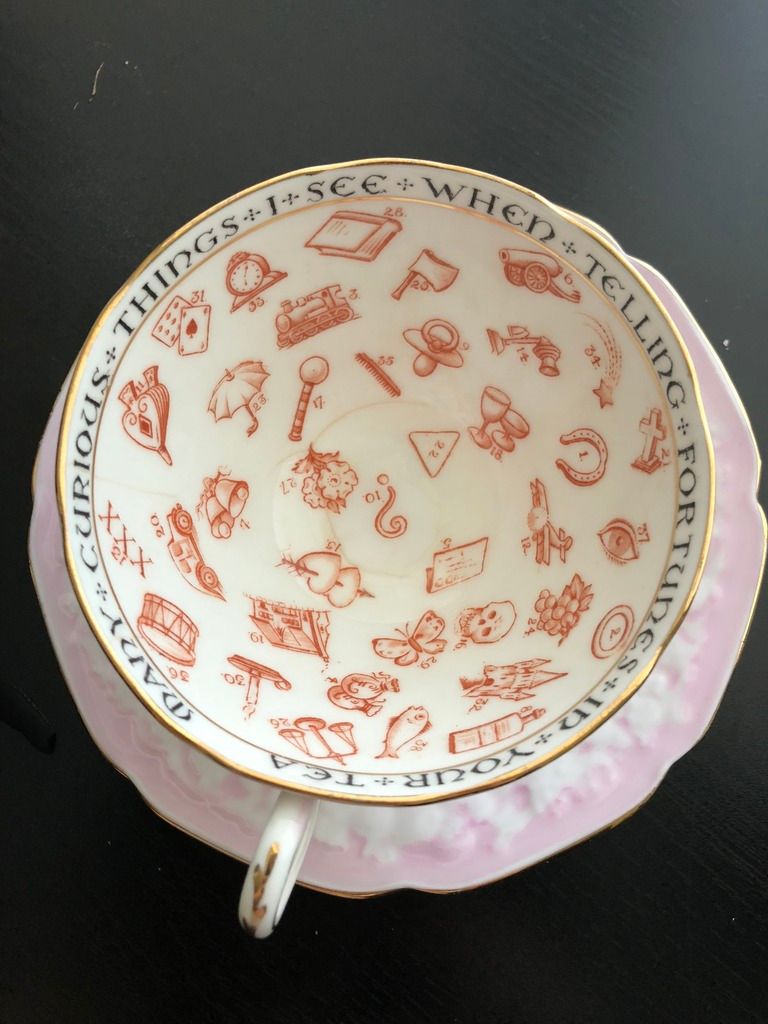 I feel as though it is treat enough already, having bought a sterling silver ring just the day before for a total steal of $4(the scarab ring pictured above). I'm going to treat myself to this wickedly wonderful fortune telling paragon signs and omens tea cup from my local antique store, I saw it just yesterday but was a bit short on funds to procure it. I called ahead to ensure I wouldn't run out of luck and go and learn it was sold already, they fly fast especially when they are priced so low, and instead I flew my frilly butt down the way to pick it up. I think it was a nice little treat today and I dressed to match the vibe in my Aatp's The Destiny Arcana and the Stars will Lead You, Fortune Teller jsk I.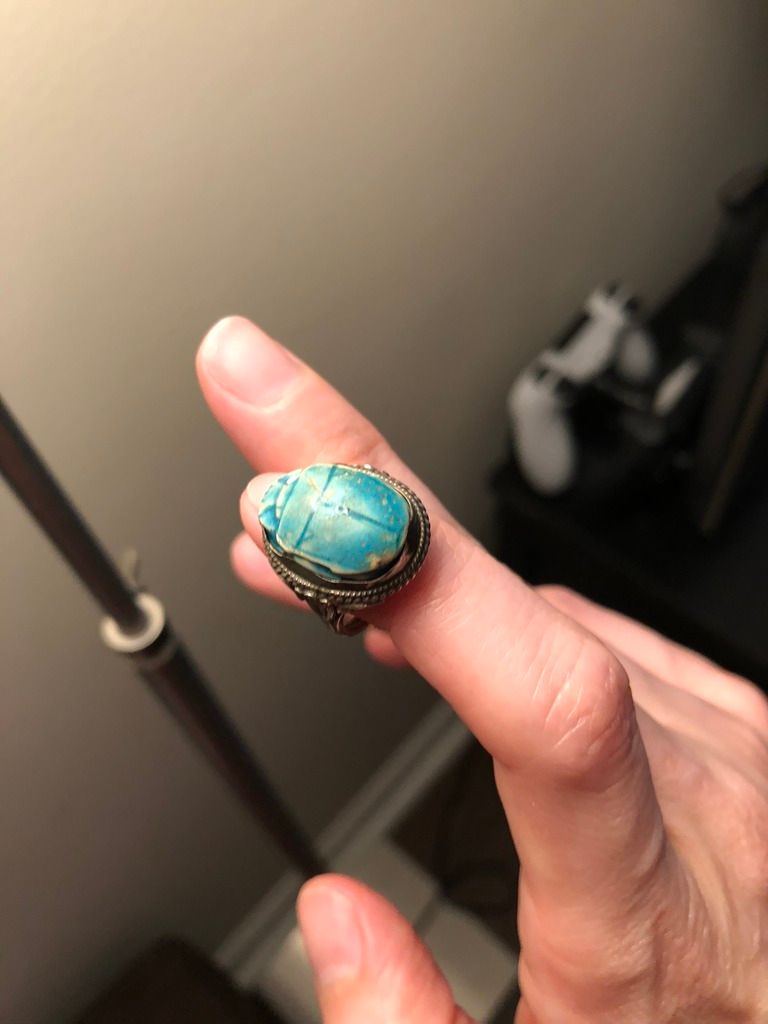 *********************************************************************************
So I went a little haywire and really treated myself this week, I actually may have sort of procured a Wishlist items....and found some good finds from the antiques department. And though I have been treating I have been working, one of my last bits I need to do for my newest blouse is to rouch the waist by a few lines, I just cut it out last night. Anywho, I think I don't have time to read my tea leaves but I do have to drain my cup and get to bed, early morning tomorrow. Cheers! XOXO!