July 26, 2018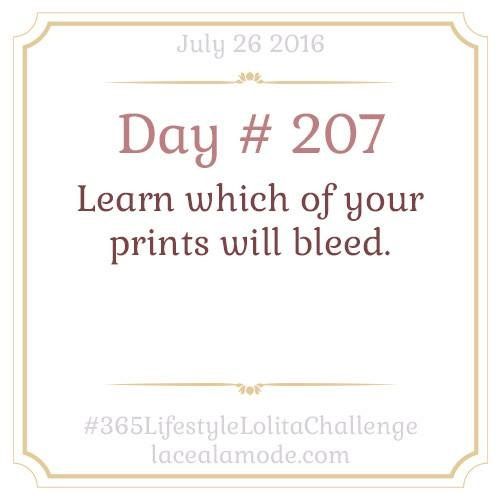 This print will bleed to death.
This is actually a good time to do this as I've been doing a bit of hand washing just over the last few days, there is quite a bit of it. Since I wear my frills near daily and it is also summer things tend to need a bit more wash and care sooner and it is rather daunting, I did make some new purchases a few months ago that I've just worn so this is a good time to mark up which pieces can be tossed into that little tub of mild detergent and water and which is destined for the dry cleaners. The best way to test is usually on a part of the dress that wont be seen as much - about 1/3 part of the waistties from the waist or button is a place I find best, you wont easily see it when it's tied into the bow as apposed to the ends like some people like to do - and it's either a bit of waistties or sometimes the under arm if the waistties are more of a cord then a tie.
Of the newest acquisitions I find none of them bleed though I do think there are a few that should really be handled by a dry cleaning service, for my own hearts sake.
July 27, 2018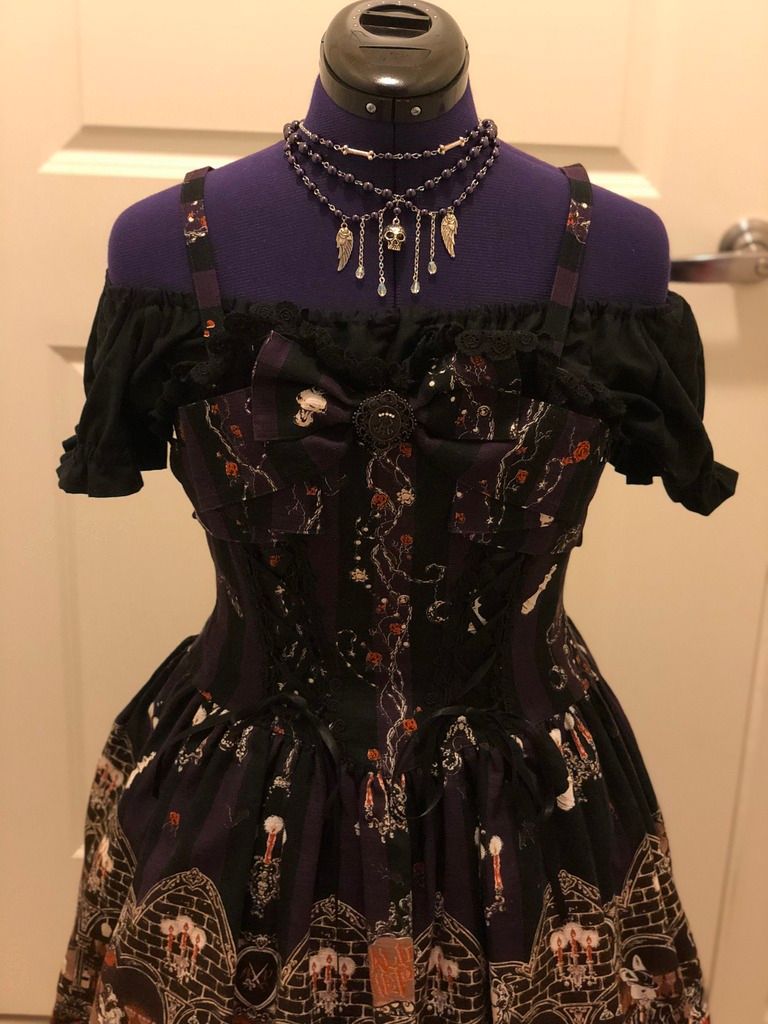 This prompt comes at the perfect timing as I have been churning out new pieces left and right for the 2018 Otakon Fashion Show. This blouse and necklace are two new pieces I have made for the show, I don't want to share dresses as I'm almost done and I want to share those after the show has been done. I rather am enjoying this style blouse, though it's not often used in this fashion, the waist is cinched with a few rows of elastic thread and it can be worn on the shoulder as well. I think I may make one with witchy sleeves after all is said and done. The necklace is a purple death head necklace that I needed to match one of the dresses and I found it really matched well with Rosy's Night Masquerade as well.
July 28, 2018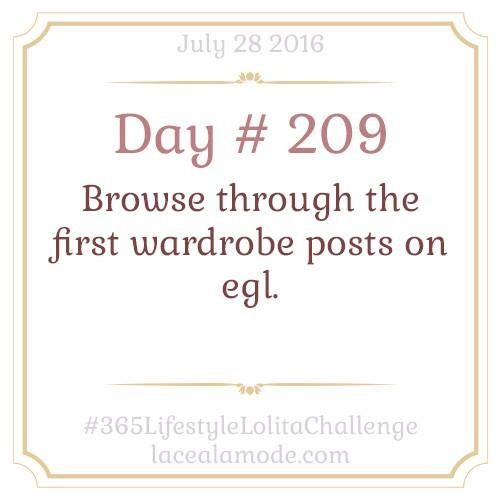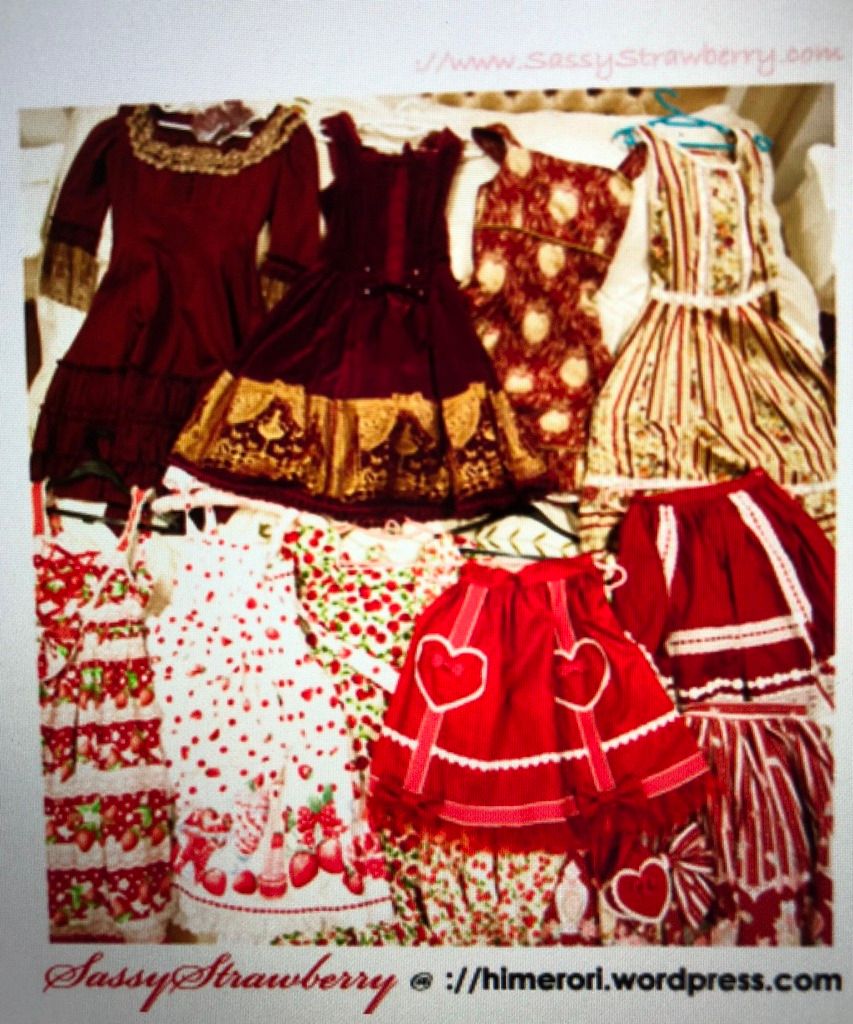 Photo clearly not mine.
What a trip, looking at these reminded me of some really wonderful memories of peoples' posts and favorite dresses. It also reminded me I have still never finished one and should really get on that sometime in this lifetime. I digress, there are many really good ones to go over in the first few days of wardrobe posts, it was tough to get to them but I got there eventually. As a side note: it reminds me there was a lot of sweet Lolita back in the day.
**********************************************************************************
The last few days have been fairly easy to get to, honestly though I didn't have time to browse for too long but then once I found the wardrobe posts I got absorbed anyway and took far too long but such is life. It was a good little bunch though because it reminded me of a few things and, again, aloud me to take a moment to reflect amidst all of the prep for the fashion show and what have you.
But now I really need to call it a night, my chamomile tea is making me drowsy and I fear any longer and I wont be able to wash my tea cup and tea pot. Cheers! XOXO!