There are pieces in many a rufflebutts wardrobe that will be with us until maybe the end of our days. Pieces that can hold a major significance for the owner can sometimes be held on to even after the wearer leaves the fashion. In most cases I have witnessed people mention a piece that they think will go with them in some way. There are many reasons behind these instances and so this week we've decided to tackle the topic together on this weeks
Lolita Blog Carnival
.
As we've just discussed, I honestly don't believe I am going to be leaving the frilly life any time soon but for the sake of this topic let us imagine and say I'd only take one piece. And let's also forget the fact that I would like to be buried in Garden Fairy with a mermaid style wig that looks like it's going to consume my body, Triple Fortune bonnet atop my head, and chrysanthemums nestled throughout my coffin. Would that be the dress I'd take away with me?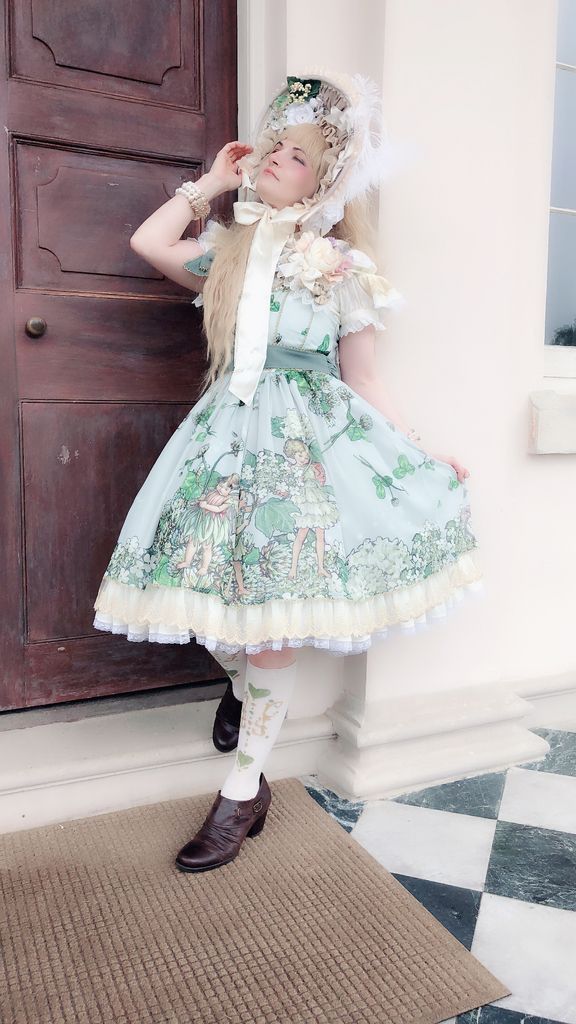 Okay, short answer is yes.
In reality I have a short list of pieces I would never give up but this is actually at the top of the list, I can't think of a more beautiful piece. The reason is definitely the memories behind the piece, the last Rufflecon tea party, where right before I was asked why I wasn't wearing it yet (did not have a blouse just yet), and a few things I discovered shortly after about the dress. There is so much about this dress that I am bursting to share because it's wonderful but I feel I shall take these things to my grave. This piece just holds too precious a place in my heart and I don't think I could let it go if I didn't have to.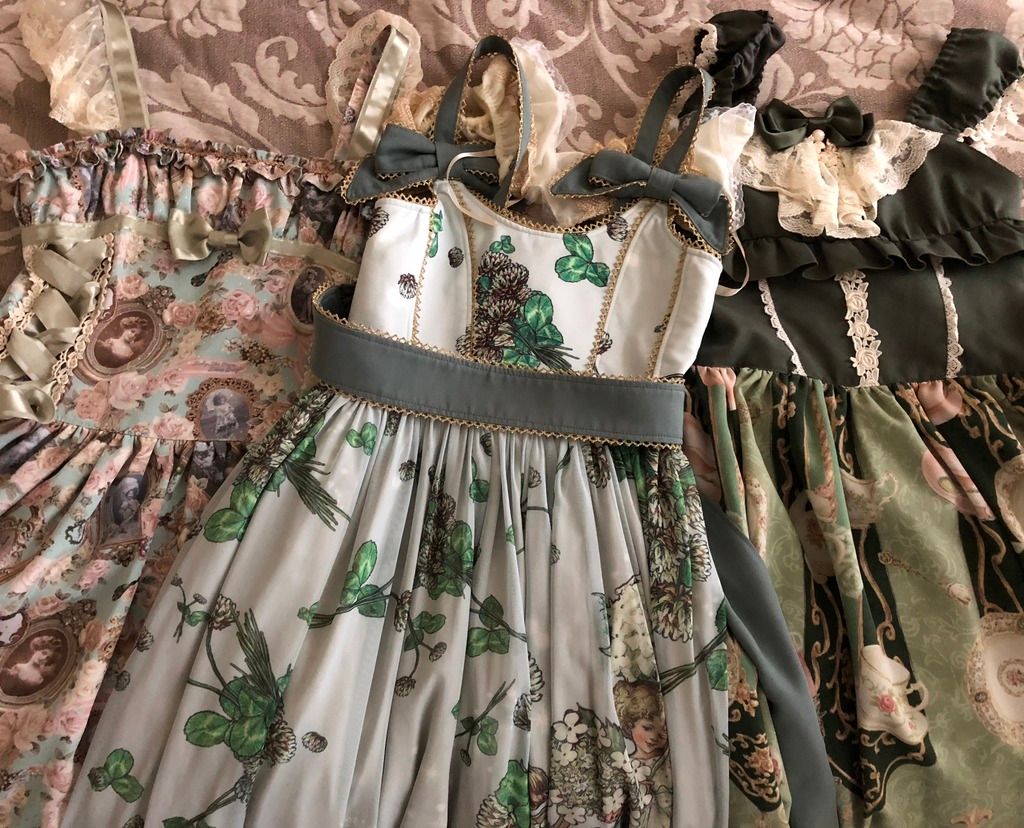 It was extremely difficult to choose between these three...
Even if I were to only keep a few other pieces I do have a list of ones that I would definitely keep, if only to wear out on my own when I felt like dressing up. I don't see a point in abandoning things that do make one happy and feel good about wearing, life is too short.
<3 Coord Rundown <3
<3 Jsk: Triple Fortune
<3 Blouse: Milu Forest
<3 Socks: Handmade
<3 Corsage/Necklace: The Bloody Tea Party
So strangely this post was very quick and seemed to write itself but there is more from others who also wrote on the topic. And if you would like to join in on the carnival fun fee free to join the group after following through on the rules in order to join.