October 6, 2018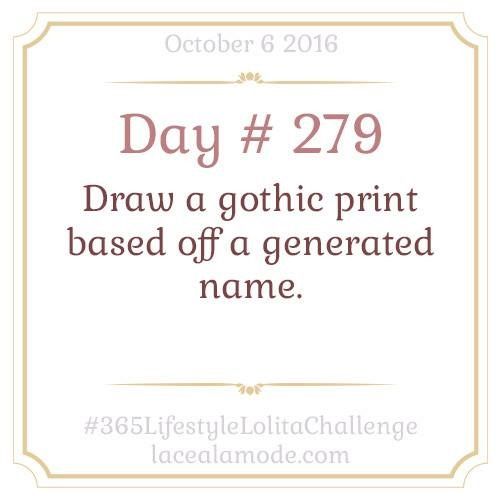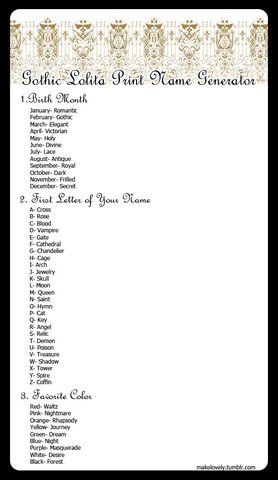 This photo is strangely difficult to see but when I viewed it and saved it, it had been a readable size. It's floating around EGL LJ so it's easily traceable if you simply google it if you wish to look at it for yourself and make your own. Mine was August, M, and Black, which starts to make me sound like a Harry Potter character, one of the infamous Black family though I would be a Gryffindor even still.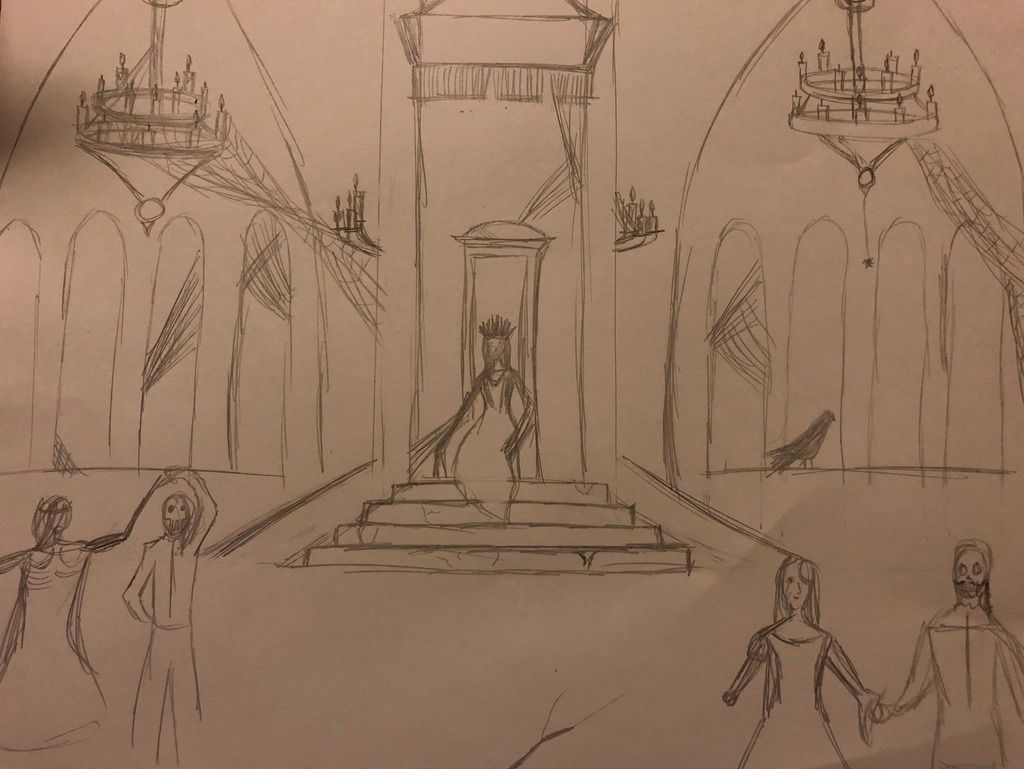 My set gave me Antique, Queen, and Waltz so I set to work to make a macabre ballroom, maybe a little more ancient than antique, filled with the dead set to dance for the Queen for eternity. I think that could be a Btssb print name if anything. I tried to do candles and crows, courtiers dancing, and cobwebs and broken steps and furniture to give it all an old feeling. I think this will be another for the pile of prints I'll have to "flesh" out, as it were.


October 7, 2018
Oh boy, here we go again, it's time to trek again through the lost files of fairy tales because I have read quite a few of them from many different parts of the world. Today, I sort of closed my eyes, started to scroll through a map of the world, and when I stopped and landed my finger I took to India and started looking there. It's strange as some of these stories are familiar, though I don't think I've ever read them anywhere before...maybe my dad told me some from his travels?
I went with The Lord of Death, one that sounds so very familiar, that is about a road that no one dare to travel on because all who do die. An old man happens to be traveling said road and when he went to rest saw this huge snake that was so very large he had to follow it at a distance. He followed it across the road, over a stream, and to isolated houses, every person the snake encountered would die but by different means as sometimes the snake would transform into something wanted. Not one person seemed safe from this creature and it seemed like the only person mentioned to be visited by the snake to live was a Queen, though not the youngest daughter.
The ending is very interesting and it begs the question whether the snake was the Devil or simply Death, we are never given an answer to this though.
October 8, 2018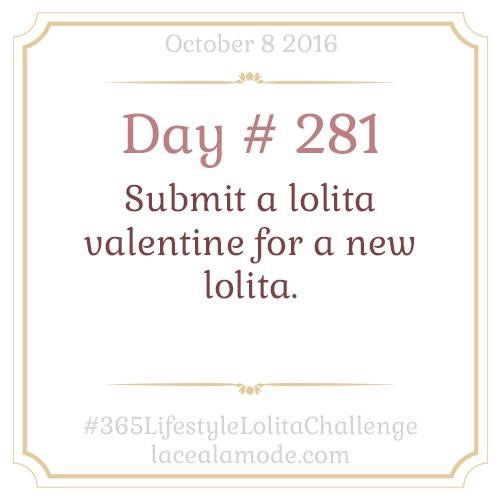 Submitting valentines now is very tough, the last one is one I sent out to a friend because that would be easiest. I think I'm going to make one for someone new~ish in my local comm and just give it to them, maybe start a Halloween round?
**********************************************************************************
Things are getting crazy over here, I am nearly finished with a few Witch's Bonnet orders and should be sending them out tomorrow, I have been doing both Frilloween2018 and 31daysofspookylolitas where I build a coord a day, and keeping up with these prompts. Honestly, I'm tired but I feel pumped, I guess Halloween does that for me. (I do think I'll do that Antique Queen print soon though) Well, thankfully I've washed my teapot and cup out earlier and now I'm off to bed, cheers! XOXO