Aaaahhhh Halloween! I am telling you I was so excited about Halloween everyone within a 5 mile radius probably is aware. This time on the
Lolita Blog Carnival
we decided to do a coord challenge and I decided to loose my right mind! I'll cut right to the chase because there really isn't much to it and I've known for weeks, way too excited to put this together.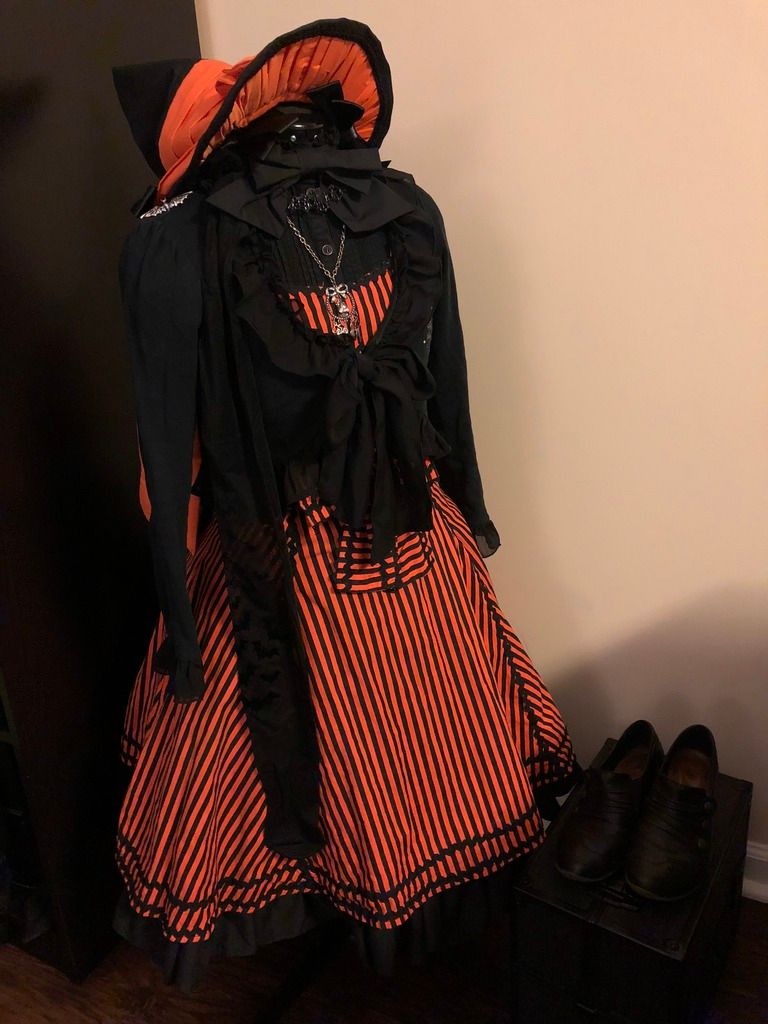 So...as you can see (for the most part sorry my lighting is terrible) I went...a little crazier then usual...yeah...I made this jsk quite a few years ago and am still pretty happy with it, it has a black bustle in the back, ricrac trim to give it definition in the bodice and hem of the skirt, and shirring. I knew I was going to throw this black and orange Witch's Bonnet with it, if I had not sold it yet (definitely available so feel free to message me or check it out on my fb page), and so I wanted to break up all the orange and black with the black btssb bolero.
The shoes are my regular black ones that have that little spat~like details and at the very last minute yesterday I found these sheer black tights that have bats all along them. I tried to make it easier to see but it's really tough. I added a skull necklace, black bat necklace, and silver black ring, things that would get any Halloween enthusiast excited.
<3 Coord Rundown <3
<3 Jsk/ Witch's Bonnet: The Bloody Tea Party
<3 Necklaces/Ring/Tights/Shoes: Off brand
<3 Bolero: Baby The Stars Shine Bright
<3 Blouse: Victorian Maiden (neckbow is Innocent World)
And so that's really it for me, I had a lot of fun putting this together and really enjoy the way it turned out. If you want to see what other's have done for this prompt be sure to check them out in the links below.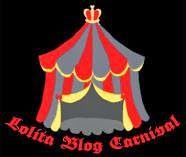 Roli's Ramblings
In Love With A Dream